Erg Somaya Hurghada
---
This wonderful wall in the Red Sea with a great variety of marine life is part of one of the most fascinating reef systems you're ever likely to witness
Dive Site Details
This wonderful wall in the Red Sea with a great variety of marine life is part of one of the most fascinating reef systems you're ever likely to witness.
Erg Somaya is at a distance of 75 minutes by boat from Hurghada and can be found east of Small Giftun. Erg Somaya is just north to Gorgonia Garden.
Erg Somaya Dive Site Detail
There's a vertical wall that spans out into a shelf with an erg, reaching up to 5 meters below the surface. The same shelf ' transforms'  into another wall, equipped with coral sculptures, one conjuring up visions of a pyramid.
Erg Somaya is slightly exposed to weather elements. For the deeper sections some experience is recommended. Currents can be strong and you will need good control of your buoyancy.
You can dive here from from the moorings or go for a drift. Both options offer the same feel of quality. At the northern part of the shelf you will notice the steep wall is intersected by a series of towering corals reaching out. They are carpeted with gorgonia's and deeply colored soft corals. These towers are famed for their photogenic appearance.
Around the erg here there's is sloping bottom of sand. It features a chimney at the northeast corner. You may enter on 30 meters on exit on 22 meters.
The erg itself starts at 5 meters and landing between 9 meters and a5 meters, containing rich marine life. It makes for a perfect safety stop.
One cannot emerge without having visited the cave, carpeted with gorgonians and soft corals. Erg Somaya's summit is the chimney on the shelf, overflowing with glassfish.
What to except when diving Erg Somaya
Common features of the swimming kind are barracuda, snapper, jackfish and tuna. Wait until the afternoon for a chance meeting with Spanish dancers.
The coral towers break off shows huge swarms of silversides and anthias. Specifically worth mentiong are butterflyfish who come here in every possible species.
The chimney of the shelf is stunningly attractive, overflowered with a billowing curtain of glassfish. The erg is covered with invertebrates. Erg Somaya is classified as one of the most fascinating reef systems you're ever likely to see.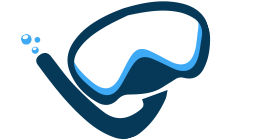 Be more than just another diver when you join EgyptDivers!