SSI Perfect Buoyancy , Hurghada
Duration: 1 Day
---
The SSI Perfect Buoyancy program provides students with the knowledge and skills needed to improve their diving position and buoyancy control.
Easy Cancellation :
Cancel up to 7 Days in advance for a full refund
Course Prices
| Price Type | Standard Price | Online Price |
| --- | --- | --- |
| Per Person | 113.00€ | 105.00€ |
Program Details
SSI Perfect Buoyancy. The Essence.
You are impressed by divers who float effortlessly through the waters. You wish you had their buoyancy control and want to improve your skills.
SSI offers the SSI Perfect Buoyancy course. Controlling one's buoyancy has a great positive impact on under water performance and contributes to a satisfactory dive and feeling of accomplishment.
Buoyancy control also contributes to the protection of reef systems. The course contents the equipment for buoyancy control, the basic knowledge of buoyancy and controlling your buoyancy in the water.
During the course you will perform close to bottom exercises, hovering and learn to fine-tune breath control
Once you have enhanced your buoyancy control you'll be less fatigued, you'll require less effort underwater and you will enjoy less air consumption.
SSI Perfect Buoyancy. The Pre-requisites.
Minimum age: 10 years old.
Have the following SSI certifications or an equivalent from a recognized training agency:
SSI Perfect Buoyancy. The Training Sessions.
You will learn:
Proper equipment for buoyancy control.
Basic understanding and controlling in buoyancy underwater.
Proper maneuvering underwater
How to breathe
When to kick and when not to kick to reach a trance-like condition
How to consume less air
utilize different fin kick methods
backward finning (reverse frogkick)
 360° finning (helicopter fin kicks)
SSI Perfect Buoyancy. Learning Method.
The SSI Perfect Buoyancy Specialty course is a specialty that can by method be fully conducted in a pool. The method aims to optimize the buoyancy control of a diver.  As said before, streamlined and graceful, a diver with good buoyancy glides through the water effortlessly, leaving others in awe and admiration.
The Perfect Buoyancy course is a course designed to optimize the buoyancy control of a diver by utilizing various skills and breathing methods. Get the online manual e-learning SSI perfect buoyancy course and get started immediately.
In the end, the perfect buoyancy specialty can be a really rewarding course to learn. With our learning method, you will start referring scuba diving as a sport more like yoga, and not swimming.
SSI Perfect Buoyancy. Certification.
Upon completion of all academic and in-water requirements, the SSI Professional may issue the program's digital certification card.
Certified SSI divers can dive with an equally- or more-qualified buddy in environments equivalent to their training and within the recommended depth limits of their certifications.
Students younger than 15 years old will be certified as an SSI Junior Diver in the applicable program, and can dive under the direct supervision of a dive professional, or with a certified adult, in environments equivalent to their training and within the recommended depth limits.
Program Includes
Dive Instructor

Tank 12 L

Weight

Transfer within Hurghada, Makadi, Sahl Hashish
Program Excludes
Diving equipment

Underwater photography & Photo session on board

Digital learning material Diamond Version 40€

Rental (Expires after 6 months or at date of certification) 35€

Plastic certificate card 10 € (optional)

Transfer from and to Soma Bay (10 Euro/Pax), El Gouna (10 Euro/Pax), Safaga (15 Euro/Pax)
Extra Equipment
| | |
| --- | --- |
| Mask | 3 Euro |
| Snorkel | 1 Euro |
| Regulator | 4 Euro |
| BCD | 4 Euro |
| Suit | 3 Euro |
| Fins | 2 Euro |
| Full Set | 15 Euro |
| Dive Computer | 10 Euro |
| Torch | 10 Euro |
| Compass | 10 Euro |
What To Take With You?
Booking Notes!
-Don't forget to bring a copy of a valid passport.

-Medical statement from your doctor stating that you are fit to dive.

-Distribution of diving dates is flexible and can be arranged with reception of the diving center according to your wish.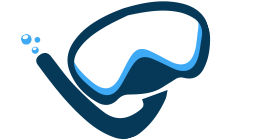 Be more than just another diver when you join EgyptDivers!