Sharkiez Horse Riding at Tia Heights Hurgháda
---
Dive Site Details
Sharkiez Horse Riding at Tia Heights Makadi Resort
Here at Sharkiez we sell the ultimate experience of an extraordinary excursion in the desert and beachside with our unique horses.
We have been in the horse world for almost 7 years. Our vision is to provide horse lovers with unforgettable experiences in which they can enjoy their trips. Horses are majestic creatures that's why in Sharkiez stables we provide them with the best care, food,
and exercise they need to be in their optimum condition. Our experienced guides will take you on a mind-blowing journey as we choose the locations of our trips in a way that you enjoy your journey from the first till the last moment.
Horses we have
Paint horses
German horses
Locally bred horses
Price List
Horses
1 Hour = $25
2 Hours Desert = $35
2 Hours Sea = $40
5 Hours = $60
Swimming = $30
Camels
10 Minutes = $10
1 Hour = $25
2 Hours Sea =$40
For booking please contact sharkiezhorses@gmail.com or +21285800000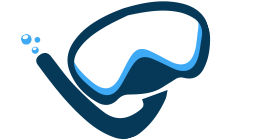 Be more than just another diver when you join EgyptDivers!