Sharkiez Horse Riding at Tia Heights Hurghada
---
Horse Riding Programs in Hurghada - Explore the Land on Horseback
Dive Site Details
Sharkiez Horse Riding at Tia Heights Makadi Resort
Welcome to Sharkiez, where we offer thrilling and immersive horse riding programs that allow you to discover the beauty of Hurghada from a unique perspective. Our carefully crafted horse riding adventures combine the exhilaration of riding with the awe-inspiring landscapes of this ancient land.
Why you must visit Sharkiez
Join us for an unforgettable experience as we take you on an equestrian journey through Egypt's captivating terrains. Our expert guides will lead you through a variety of thrilling trails, ensuring that you have a safe and enjoyable ride every step of the way.
At Egypt Divers, we pride ourselves on our well-trained and well-cared-for horses. These magnificent creatures are not just meant of transportation but also trusted companions on your journey. Our horses are gentle, responsive, and accustomed to riders of all levels. They will guide you through the wilderness, adding an element of authenticity to your horse riding experience.
Safety is our top priority. Before each ride, our experienced instructors will provide comprehensive instructions and a brief orientation, ensuring that you feel confident and comfortable throughout the journey. We also provide all necessary safety equipment, including helmets, to guarantee your well-being.
Our horse riding excursions cater to individuals, families, and groups of friends seeking an adventure unlike any other. Whether you're looking for a thrilling escapade or a peaceful retreat, our diverse range of programs can be tailored to suit your preferences. Choose from half-day rides, full-day expeditions, or even multi-day treks for an immersive exploration of Egypt's hidden gems.
Horses we have
Paint horses
German horses
Locally bred horses
Packages Prices
Horses
1 Hour = $25
2 Hours Desert = $35
2 Hours Sea = $40
5 Hours = $60
Swimming = $30
Camels
10 Minutes = $10
1 Hour = $25
2 Hours Sea =$40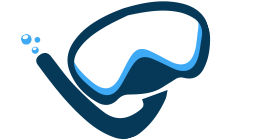 Be more than just another diver when you join EgyptDivers!