Kite and Wind Surfing Hurghada
---
Kite and Windsurfing School in Egypt - Ride the Wind and Surf the Waves
Dive Site Details
Welcome to Egypt Divers, your gateway to exhilarating kite and windsurfing adventures in the stunning waters of Red Sea. Get ready to harness the power of the wind and ride the waves as you immerse yourself in the thrilling world of water sports.
Join us for an unforgettable experience as we take you on an adrenaline-fueled journey through the crystal-clear waters of prime kite and windsurfing destinations. Whether you're a seasoned pro or a beginner eager to learn, our expert instructors are here to guide you every step of the way.
Feel the rush as you soar through the air and perform gravity-defying tricks with kiteboarding. Egypt's steady winds and perfect conditions make it a kiteboarder's paradise. Glide across the water's surface, propelled by the force of the wind, and experience the ultimate thrill of this dynamic sport.
For those seeking the thrill of riding the waves, windsurfing is the perfect choice. Harness the power of the wind in your sail as you navigate the azure waters. Egypt's coastal areas offer ideal conditions for windsurfing, with steady winds, clear skies, and warm waters, creating a haven for windsurfing enthusiasts of all levels.
Why you should choose us
We provide top-of-the-line equipment to ensure your safety and enjoyment during your kite and windsurfing adventures. Our instructors are certified professionals who are passionate about these sports and will provide comprehensive lessons tailored to your skill level. Whether you're a beginner learning the basics or an experienced rider looking to refine your technique, we have the perfect program for you.
Choose from a variety of programs, including introductory lessons, skill development courses, and guided sessions for advanced riders. We offer programs for individuals, groups, and families, allowing everyone to experience the thrill of kite and windsurfing in Egypt's breathtaking coastal landscapes.
In addition to the exhilarating water sports, Hurghada's coastal areas boast stunning natural beauty. Enjoy the panoramic views of pristine beaches, turquoise waters, and vibrant marine life as you glide across the surface. Take a moment to immerse yourself in the tranquility of the surroundings while indulging in the thrill of these high-energy sports.
Come and join us for an unforgettable kite and windsurfing experience, where the wind and waves are waiting to challenge and inspire you. Get ready to ride the wind, surf the waves, and create memories that will last a lifetime.
Kite Courses for Beginners
Programs
Time                                       Group Price                    Private Price
3 hours                                   100 euro                          130 euro
6 hours                                   180 euro                           220 euro
9 hours                                   250 euro                          330 euro
12 hours                                 330 euro                          380 euro
Professional Kite Boarding
Island transfer with rescue 20 euro per day
Full equipment                 Kite only                     Board only                       Hardness
2 hours – 50 euro                   2 hours – 35 euro
1 day – 70 euro                       1 day – 50 euro               1 day – 20                             1 day – 10 euro
1 week – 300 euro                  1 week – 170 euro          1 week – 120
For booking please contact us by WhatsApp +201119599593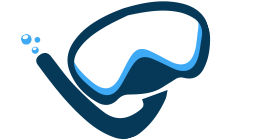 Be more than just another diver when you join EgyptDivers!