It Is All About You Not About Us.
Diving is your passion so it is also ours. Making your diving experience unforgettable as much as possible is our main goal and mission. We are dedicated to diving as you are, so it comes to us as first priority.
Caring about diving starts for us from the early beginning by choosing our staff carefully, making sure that they will give you the best experience ever. We choose very well educated and experienced diving instructors, because we do believe that this is the one of the most important elements in diving.
Going through how we choose our fleets also carefully to help you and us to make it a perfect and amazing dive. Maintaining them regularly and make them for safe, because your safety is very important to us. Our fleets and boats are provided with all safety tools and equipment.
We also choose carefully where we will dive, which dive site we will choose. Red Sea is full of many diving sites, so we also make sure to choose the best dives which will give you the variety if you have more than a dive with us.
Why Egypt Divers ?
Choosing the right diving center for you next diving activity is the most important part of your vacation.
We at Egypt Divers believe in quality and service because we are divers and we know exactly what divers need for a perfect diving experience. Also beside that we are making our best to make the prices suitable for all for you and for us also.
We also try through our website to make you booking process as much easy and smooth as we can to make you able to book your next vacation in minutes. Giving you the ability to navigate, read and explore all the information clearly to know what every program includes and what excludes.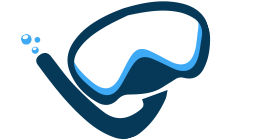 Be more than just another diver when you join EgyptDivers!