It Is All About You Not About Us.
Diving is your passion so it is also ours. Making your diving experience unforgettable as much as possible is our main goal and mission. We are dedicated to diving as you are, so it comes to us as first priority.
Caring about diving starts for us from the early beginning by choosing our staff carefully, making sure that they will give you the best experience ever. We choose very well educated and experienced diving instructors, because we do believe that this is the one of the most important elements in diving.
Going through how we choose our fleets also carefully to help you and us to make it a perfect and amazing dive. Maintaining them regularly and make them for safe, because your safety is very important to us. Our fleets and boats are provided with all safety tools and equipment.
We also choose carefully where we will dive, which dive site we will choose. Red Sea is full of many diving sites, so we also make sure to choose the best dives which will give you the variety if you have more than a dive with us.
Why Egypt Divers ?
Choosing the right diving center for you next diving activity is the most important part of your vacation.
We at Egypt Divers believe in quality and service because we are divers and we know exactly what divers need for a perfect diving experience. Also beside that we are making our best to make the prices suitable for all for you and for us also.
We also try through our website to make you booking process as much easy and smooth as we can to make you able to book your next vacation in minutes. Giving you the ability to navigate, read and explore all the information clearly to know what every program includes and what excludes.
Our Team Work
---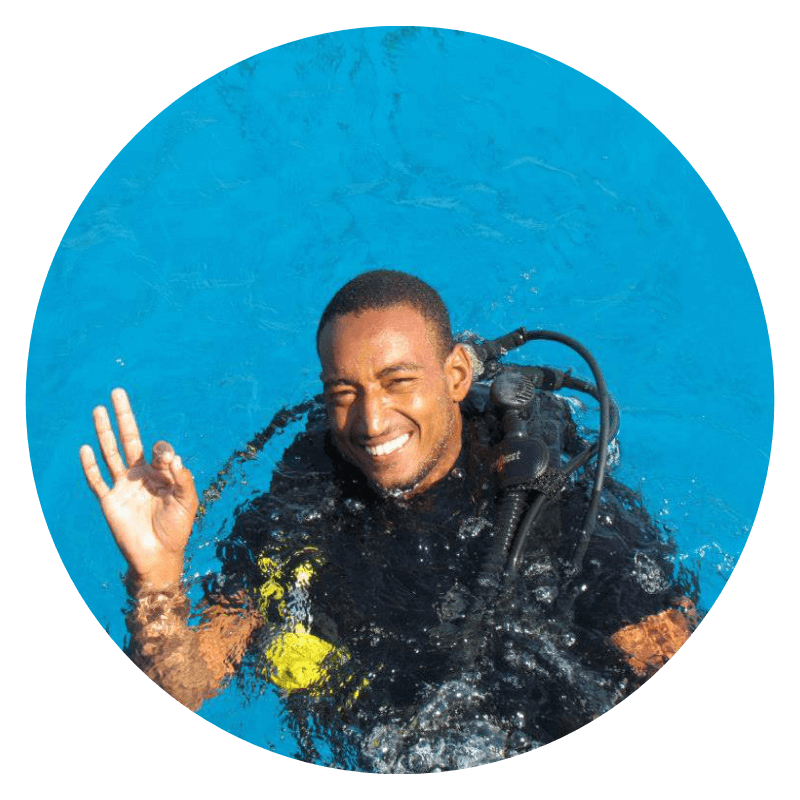 Ahmed Eid
Director
I am a sea lover, diver and Instructor, My passion about the sea and the underwater world has been growing and growing inside me since I was a litile boy. Luckily, I am running my dive center today and glad to show people the beauty of the underwater world on daily basis.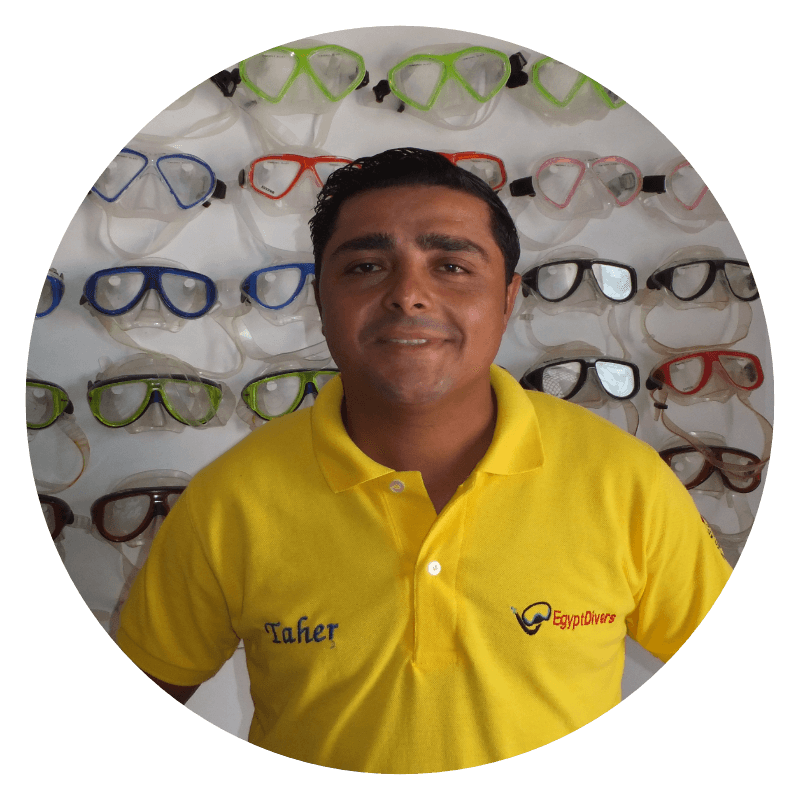 Taher
Equipment
Taher is our guy and your guy when it comes to taking care of your equipment from unpacking to storing.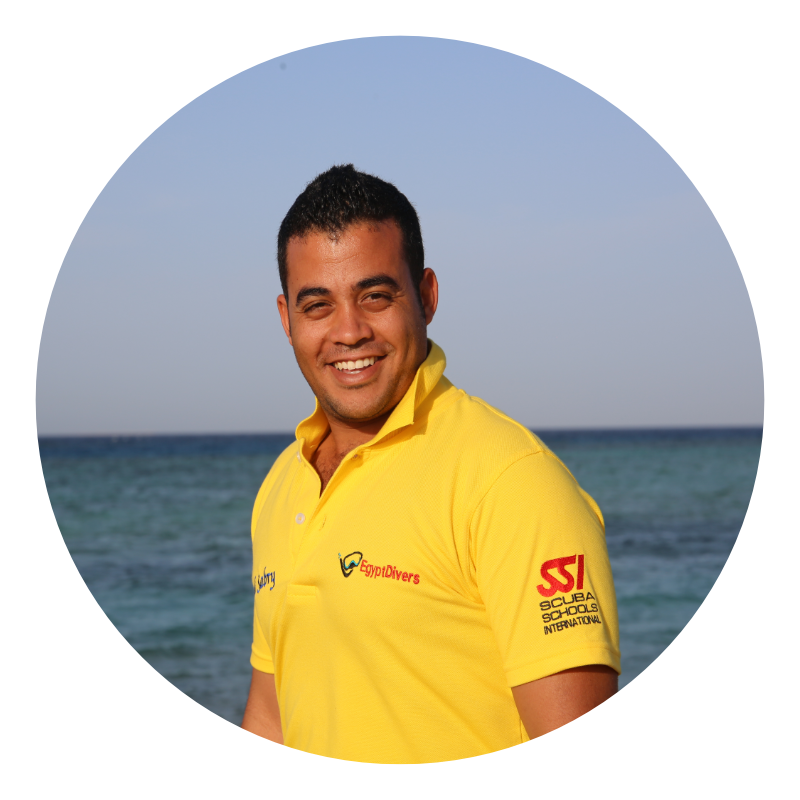 Ahmed Sabry
Accountant
Ahmed. the funniest guy in our diving center and the money man when it comes to your invoice, he is our accountant with passion about diving, he will take care of your invoice, and make sure that all your bills are handled professionally.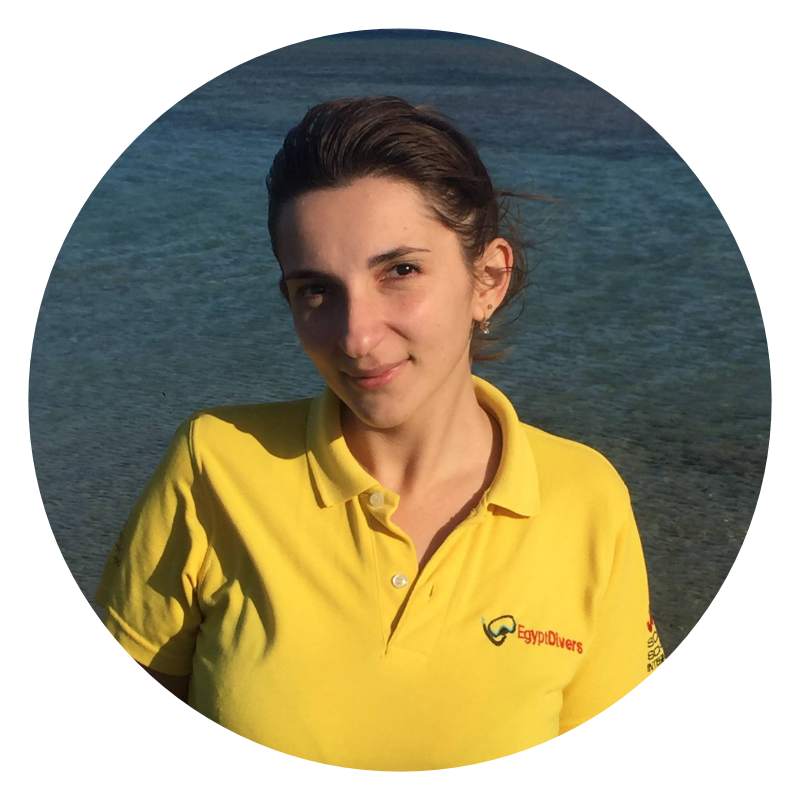 Olga
Guest Relation
Olga is one of the most important employee in our diving center. She is mostly the first face would meet when visiting Egypt Divers, and she is the one that tell all about our programs, and activities, and well help you choose what suits and your holiday plan.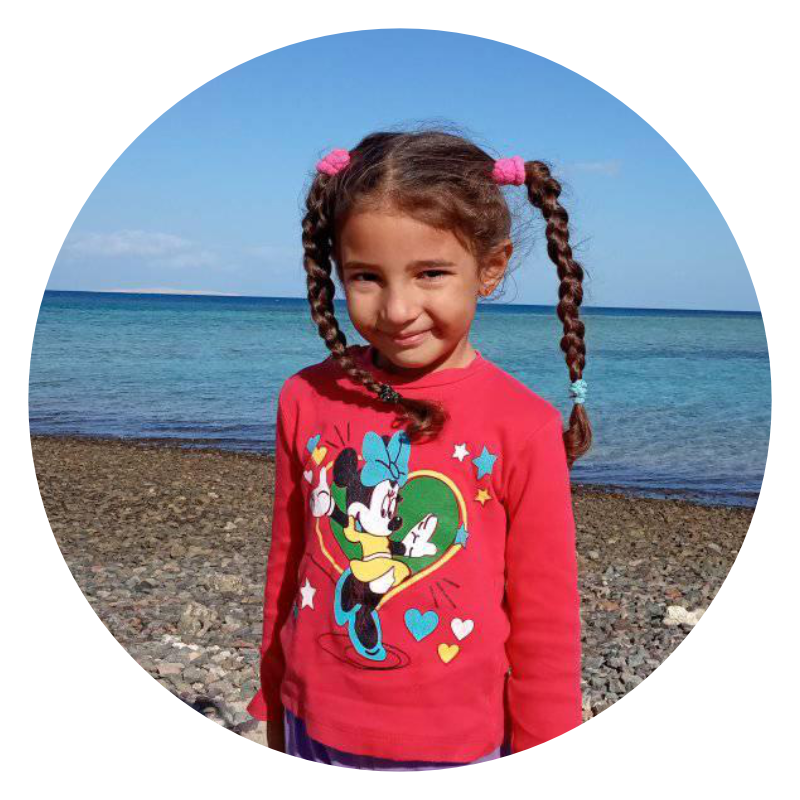 Yasmin
The smiling face of Egypt Divers
She is the daughter of Olga, and she love the sea more than anyone of us, and she cannot wait to get her first diving certificate to join all of Egypt Divers Diving Centre.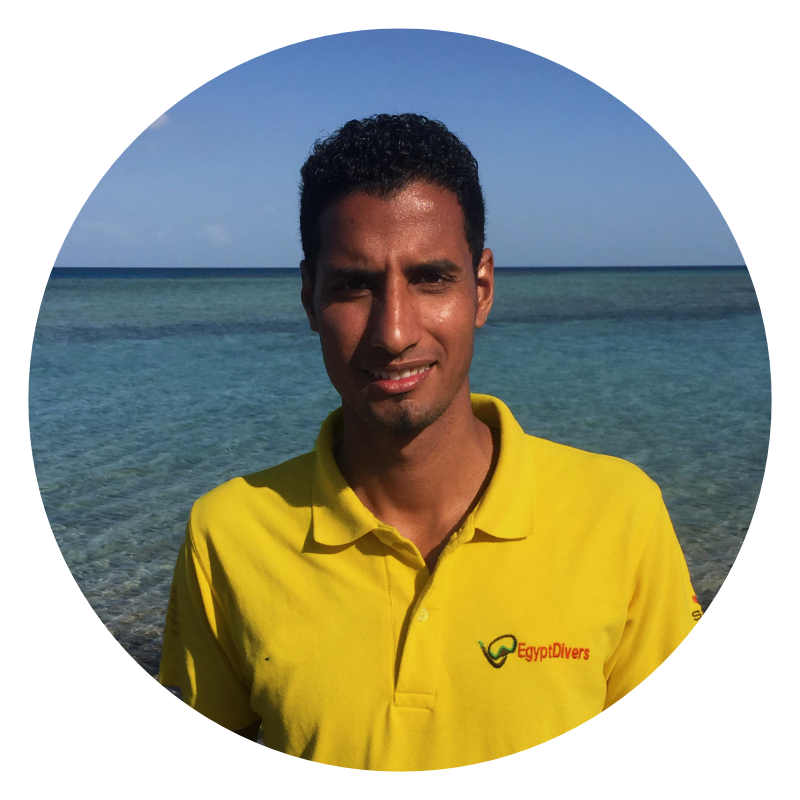 Ibrahim
Equipment Man
Ibrahim is a key player in Egypt Divers Diving Center, he is here to take care of your equipment and the dive center equipment. So when diving with at at Coral Beach, you can always rely on him for making sure that your dive box would always be ready for your next dive.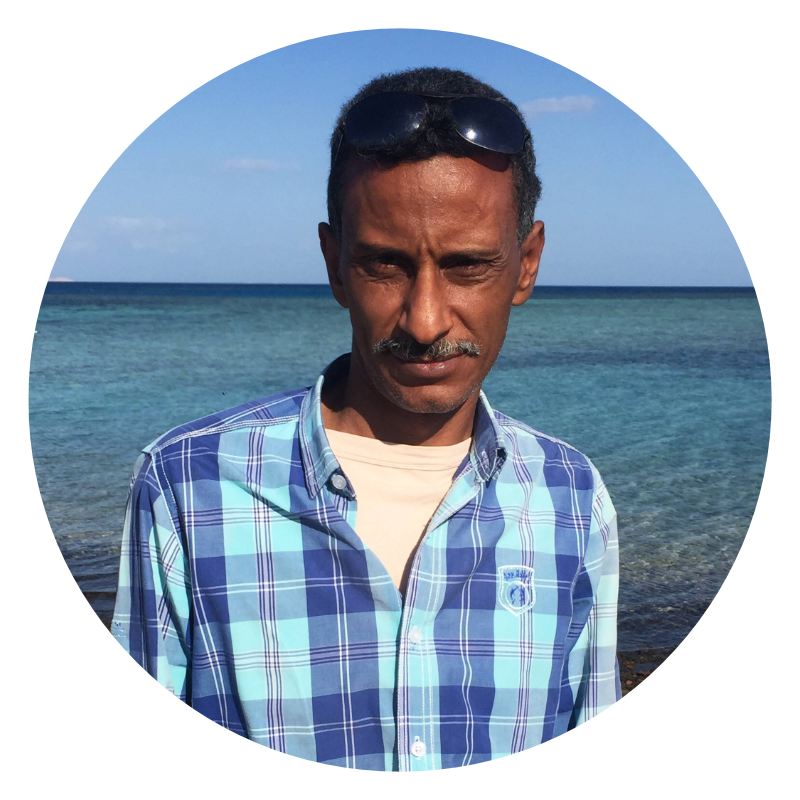 Hamada
Driver
Hamada will make sure to always pick up from your hotel or place of residency on time to catch your next dive or course with Egypt Divers.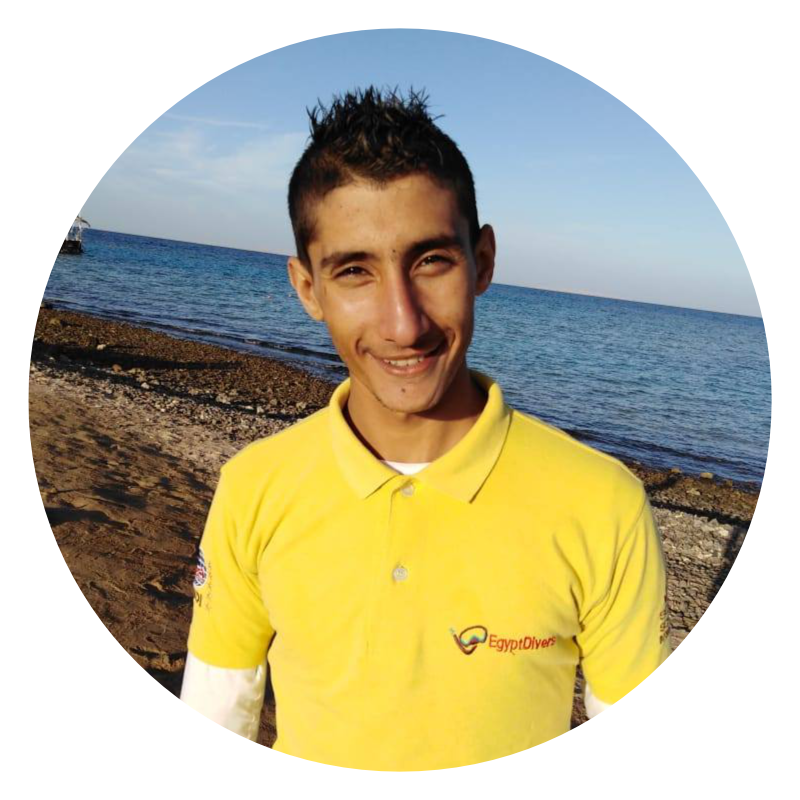 Khaled
Divemaster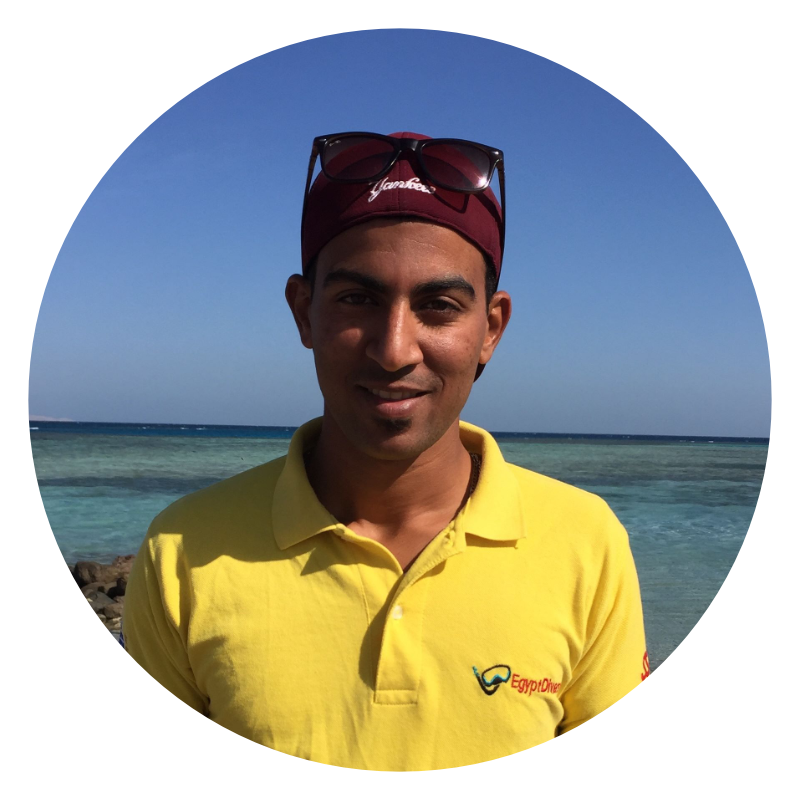 Ahmed Salah
Snorkeling Guide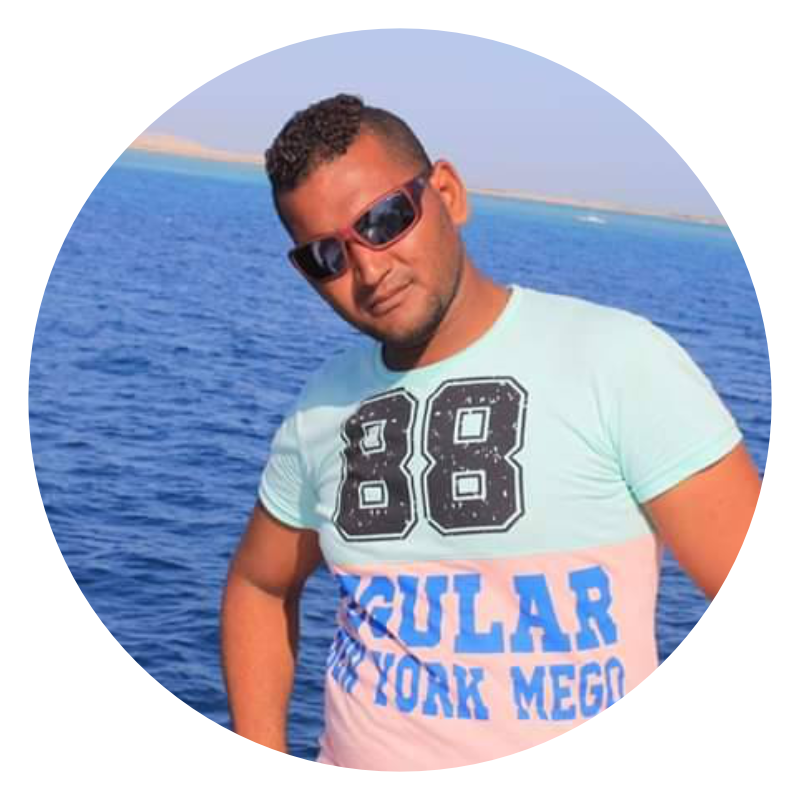 Tarek
Snorkeling Guide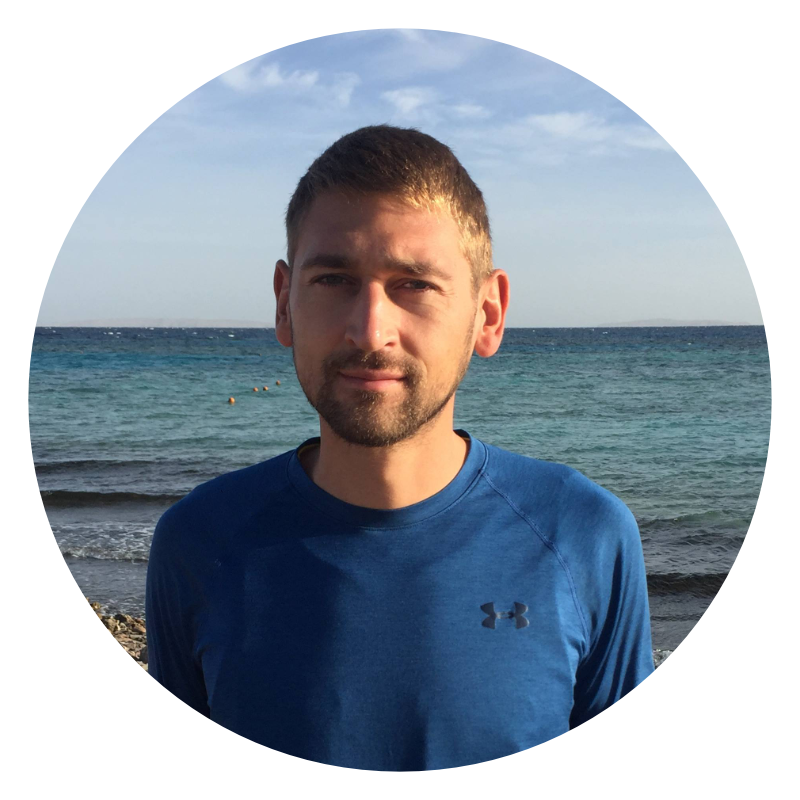 Alan
Divemaster