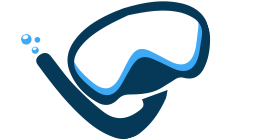 Discover More About Egypt Diving Packages
The Red Sea has long been a popular destination for tourists of all nationalities.
The sun almost never stops shining on the Egyptian Red Sea, making diving and snorkeling a year-round activity, even in winter, for all budgets and only a few hours flight from Europe. Egypt is considered one of the most beautiful diving destinations in the world with its rich marine life. Here you could dive with turtles, dolphins, dugongs, mantas … and even whale sharks!
Marsa Alam, Hurghada, Sharm El Sheik…
These cities are an open door to all the wonderful dive sites of the Red Sea. Shore dives, Safari trips, Wreck dives, Drift dives and so on… Egypt Divers will introduce you to the best of the Red Sea! More than a profession, diving is above all our passion.
We offer dive packages and PADI training at affordable prices.
We want you to have an unforgettable experience diving with us. Our team of professional and multilingual instructors are ready to share their passion with you.
Activities for the non-divers
You can discover diving safely during an introduction dive with one of our certified instructors. What better place to discover diving than the Red Sea and its clear and warm water full of colorful fishes! We also offer excursions for the whole family to snorkel, swim with dolphins, visit the Giftun Islands or enjoy a day on a private boat.
Whether you are a good swimmer or not, you will find the perfect excursion to discover safely the wonderful Red Sea with our qualified guides!
Featured Activities
CERTIFIED DIVERS
Keep Moving Forward And Get More Experience Of Scuba Diving Daily Dive /Shore Dive Hurghada
DIVING COURSES
Start Now Your PADI Or SSI Diving Courses. Get Certified And Dive In Any Place In The World Padi DIVING COURSES / Padi Specailty Courses.
Non Divers
Snorkeling Program For Non Divers. Enjoy Snorkeling On Giftun Island Or Dolphin House. Islands Trip /Dolphin House Trip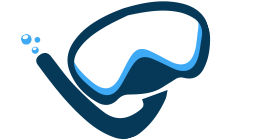 Be more than just another diver when you join EgyptDivers!