Shore Dives , Hurghada
Duration: 1 Dive
---
Basically, shore diving means diving from the shore and not from a boat. It is as simple as that.
Packages Prices
| Dives | 1 Dive | 2-3 Dives | 4-6 Dives | 7+ Dives |
| --- | --- | --- | --- | --- |
| Online Price Per Person/Dive | 23.00€ | 20.00€ | 18.00€ | 15.00€ |
| Standard Price Per Person/Dive | 25.00€ | 23.00€ | 20.00€ | 18.00€ |
Program Details
Basically, shore diving means diving from the shore and not from a boat. It is as simple as that. There are many benefits attributed to shore diving, particularly for those who suffer from seasickness of course.
The Red Sea provides an ecological paradise for divers. Large parts of the coastline encompass reef systems that provide excellent snorkeling and shore diving locations. You can make fantastic dives to sites just off the Red Sea shore. Really, there is not always the need to go on a boat for a fine opportunity.
In the morning we collect you from your holiday location inside Hurghada and drive you to your shore dive destination. At the destination itself we reserve 15 to 25 minutes for beginners and 35 to 60 minutes for advanced divers. The trip fee includes the provision of diving gear, including mask, fins, etc.
The prospect of crossing the coastline and stepping into the tropical water of the Red Sea is tempting indeed. At some spots, less than 20 meters out, the bottom gives way to a sheer coral-festooned wall, plummeting down.
Before you take a decision of taking up shore diving, here are a few pointers for you:
Please be prepared, you may have to snorkel to reach the dive site.  Make sure that your snorkel is attached correctly and do not hesitate to ask assistance from our instructors.
Needless to say, you have to be in good physical condition, since you will have to walk with your equipment to the shore, rather than just having it placed on the boat for you.
You also need to reconsider cover. There's no boat waiting for you…
You always have to be very careful about where you enter and exit the water.  The surf on the beach can be tricky.
Please also bear in mind, you need to be able to tow your buddy all the way back to shore in the event of an accident.
Before we embark on our shoredive  we will make you aware of the conditions, particularly tides and currents. EgyptDivers are there to make the most of your shore diving in the Red Sea!
Program Includes
Dive guide

Tank 12 liter

Weight

Transfer within Hurghada, Makadi, Sahl Hashish
Program Excludes
Diving equipment

Underwater photography

Cost of extra activities

Transfer from and to Soma Bay (10 Euro/Pax), El Gouna (10 Euro/Pax), Safaga (15 Euro/Pax)
Extra Equipment
| | |
| --- | --- |
| Mask | 3 Euro |
| Snorkel | 1 Euro |
| Regulator | 4 Euro |
| BCD | 4 Euro |
| Suit | 3 Euro |
| Fins | 2 Euro |
| Full Set | 15 Euro |
| Dive Computer | 10 Euro |
| Torch | 10 Euro |
| Compass | 10 Euro |
| Tec Full Set | 30 Euro |
| Back Plate | 3 Euro |
| Hamess | 3 Euro |
| Bladder | 6 Euro |
| Bottom Gas Regulators | 14 Euro |
| Stage Regulator/ O2 clean | 6 Euro |
| Rigging kit | 2 Euro |
| Twinset | 12 Euro |
| Gas Mixes up to 50% per fill( up to 32% free of charge for technical divers) | 10 Euro |
What To Take With You?
Towel

Your underwater camera (optional)

Sun cream
Booking Notes!
-Don't forget to bring a copy of a valid passport.

-Medical statement from your doctor stating that you are fit to dive.

-Distribution of diving dates is flexible and can be arranged with reception of the diving center according to your wish.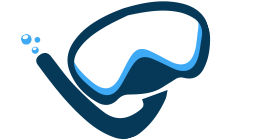 Be more than just another diver when you join EgyptDivers!