Diving packages (Certified divers) , Hurghada
Duration: 1 Day 2 Dives
---
Enjoy diving in the crystal clear waters of the Red Sea in Egypt. Our team of instructors is ready to give you an unforgettable lifetime experience
Packages Prices
| Days | 1 Day | 2-3 Days | 4-6 Days | 7+ Days |
| --- | --- | --- | --- | --- |
| Online Price Per Person/Day | 42.00€ | 37.00€ | 35.00€ | 31.00€ |
| Standard Price Per Person/Day | 52.00€ | 47.00€ | 45.00€ | 41.00€ |
Program Details
Enjoy diving in Hurghada in the crystal clear waters of the Red Sea in Egypt. Our team of instructors is ready to give you an unforgettable lifetime experience.
Our daily dive trips are scheduled to start at 8.30am and end at 4pm. Meanwhile, weather and current conditions permitting, we shall have enjoyed visiting two different dive sites.
On the day of your reservation you are kindly invited to report at our diving center at 8.00am for the preparation of snorkeling and diving equipment and to sign the usual formalities.
Your first stop is scheduled after 35 to 45 minutes of sailing or 60 to 90 minutes, depending on the locations. Meanwhile you learn to get to know your fellow passengers and the crew. The dive master will provide you with an on board briefing.
Daily Diving Hurghada with Egypt Divers
You will enjoy two dives during a daily trip. After each dive you may wish to participate in a debriefing or identification session of the flora and fauna you have spotted below water level.
A trip also includes a lunch buffet, freshly cooked on board by our crew. Lunch comes with a selection of soft drinks, yet not unlimited. You may anticipate a lunch including dishes such as local fish, pasta, rice, chicken, meat, two or three types of salad and soft drinks (water, juice, tea, coffee).
The actual diving time is determined  by your 'air' consumption, local current and the size of the dive site. It's our ambition to include as many different diving locations as humanly possible to ensure variety in daily dives.
Our boat is equipped with a large sundeck, a shower and a big saloon for the lunch buffet and drinks.
Egypt Divers takes pride in participating in HEPCA's ambitious conservation programme. HEPCA, Hurghada Environmental Protection and Conservation Association, and the Egyptian Environmental Affairs Agency are firmly steering public consciousness into active reef protection.
Each and everyone of use can make a difference and contribute to conservation of the Red Sea's eco-system. As snorkelers and divers, first-timers or advanced, we have a personal responsibility to help protect the Red Sea reef network and marine life. For now and for the future.
Program Includes
Dive guide

Tank 12 liter

Weight

Transfer within Hurghada, Makadi, Sahl Hashish
Program Excludes
Diving equipment

Coast guard fees 7 Euro per day

Nitrox

Underwater photography & Photo session on board

Cost of extra activities

Transfer from and to Soma Bay (10 Euro/Pax), El Gouna (10 Euro/Pax), Safaga (15 Euro/Pax)
Extra Equipment
| | |
| --- | --- |
| Mask | 3 Euro |
| Snorkel | 1 Euro |
| Regulator | 4 Euro |
| BCD | 4 Euro |
| Suit | 3 Euro |
| Fins | 2 Euro |
| Full Set | 15 Euro |
| Dive Computer | 10 Euro |
| Torch | 10 Euro |
| Compass | 10 Euro |
| Tec Full Set | 30 Euro |
| Back Plate | 3 Euro |
| Hamess | 3 Euro |
| Bladder | 6 Euro |
| Bottom Gas Regulators | 14 Euro |
| Stage Regulator/ O2 clean | 6 Euro |
| Rigging kit | 2 Euro |
| Twinset | 12 Euro |
| Gas Mixes up to 50% per fill( up to 32% free of charge for technical divers) | 10 Euro |
What To Take With You?
Booking Notes!
-Don't forget to bring a copy of a valid passport.

-Medical statement from your doctor stating that you are fit to dive.

-Distribution of diving dates is flexible and can be arranged with reception of the diving center according to your wish.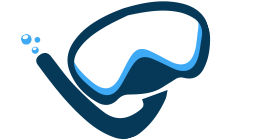 Be more than just another diver when you join EgyptDivers!