Check Dive , Hurghada
Duration: 1 Dive
---
Have not dived for a while? and need to refresh your diving skills before you go diving once again, then you need to do your Scuba Review.
Course Prices
| Price Type | Standard Price | Online Price |
| --- | --- | --- |
| Per Person | 35.00€ | 20.00€ |
Program Details
You may not have dived for a while for whatever reason. As a certified diver you're now about to embark on an aquatic journey again and you're feeling a little insecure about your skills that may have slightly faded. You may even feel less confident since you may have lost a routine that felt like a second skin before, fitting you like your wetsuit.
This is where EgyptDivers comes in to refresh your knowledge and skill  to regain your confidence. We can revive your skills. We will make you familiar again with your equipment set-up so you can fully appreciate your diving adventures again.
With the Scuba Review programme our instructor or divemaster will refresh your diving knowledge. You will relive the scuba safety procedures and information that you have mastered during your initial training session.
You may anticipate a step-by-step format to remind you to handle your equipment set-up. During a pool practice session you'll be made feeling comfortable again with your gear and basic underwater skills.
Once we've enjoyed a pool session with you, we'll set out on a boat journey. During the sailing to one of our Red Sea dive sites your instructor will go over a brief quiz to revive your diving knowledge and to determine your level of knowledge of scuba safety procedures and the information you have absorbed during your initial training.
Your guide will then go through a step by step refreshment and demonstration of equipment set-up, dissembly and care. He will also  review the pre-dive safety (buddy) check with you.
Once that has been accomplished we're ready for your first dive after young long absence in the water. Your instructor will descend to a shallow patch of sand with you where you'll practice, relive and review  fundamental scuba skills such as regulator recovery and clearing, mask clearing, alternate air source use and buoyancy practice.
Before our Scuba Review you were a bit apprehensive about getting back in the water but after our 'refresher' you'll now be able to fully appreciate the wonderful underwater world of flora and fauna again.
We at EgyptDivers insist that you will complete a Scuba Review if you haven't dived for 12 months or longer. For your and own safety. You do qualify for the Scuba Review when you are at least 10 years old and a certified Open Water Diver or equivalent and when you can produce your certification card and log book.
Program Includes
Dive Instructor

Tank 12 liter

Weight

Transfer within Hurghada, Makadi, Sahl Hashish
Program Excludes
Diving equipment

Underwater photography

Cost of extra activities

Transfer from and to Soma Bay (10 Euro/Pax), El Gouna (10 Euro/Pax), Safaga (15 Euro/Pax)
Extra Equipment
| | |
| --- | --- |
| Mask | 3 Euro |
| Snorkel | 1 Euro |
| Regulator | 4 Euro |
| BCD | 4 Euro |
| Suit | 3 Euro |
| Fins | 2 Euro |
| Full Set | 15 Euro |
| Dive Computer | 10 Euro |
| Torch | 10 Euro |
| Compass | 10 Euro |
| Tec Full Set | 30 Euro |
| Back Plate | 3 Euro |
| Hamess | 3 Euro |
| Bladder | 6 Euro |
| Bottom Gas Regulators | 14 Euro |
| Stage Regulator/ O2 clean | 6 Euro |
| Rigging kit | 2 Euro |
| Twinset | 12 Euro |
| Gas Mixes up to 50% per fill( up to 32% free of charge for technical divers) | 10 Euro |
What To Take With You?
Booking Notes!
-Don't forget to bring a copy of a valid passport.

-Medical statement from your doctor stating that you are fit to dive.

-Distribution of diving dates is flexible and can be arranged with reception of the diving center according to your wish.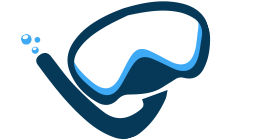 Be more than just another diver when you join EgyptDivers!