El-Fanadir Hurghada
---
Divers who love macro-photography appreciate this hunting ground for scorpionfish, stonefish and lionfish. Frequently visited by camouflaged octopus
Dive Site Details
Divers who love macro-photography appreciate this hunting ground for marauding scorpionfish, stonefish and lionfish. Frequently visited by camouflaged octopuses.
El Fanadir is a famous dive site in the Red Sea, around 60 minutes north from central Hurghada. It's a long narrow reef leading to a sheer drop-off at 20 meters to 25 meters, paired with a shallow lagoon.
Overall, conditions are favourable here for diving. The lagoon is equipped with protected moorings, as is the case on the west side.
El Fanadir is perfectly suitable for for all levels of divers and for all levels of training. Her long sloping wall features very camera-friendly coral arrangements. El Fanadir is truly a hot spot for night dives.
The reef's sheep kindly calls for a drift along the wall. Weather permitting it is also possible to dive the very north tip of the reef.
Next to the wall there's a sloping arrangement, like a shelf, decorated with blocks of coral, layered on a sandy bottom. It continues as a drop-off plunging very deep down to deeper waters.What makes the wall very attractive are the cracks and caves, sheltering a marine life of immense proportions.
The Best of the El Fanadir Dive Site
At El Fanadir the best features are the shallow parts and a prominent coral block that serves a cleaning station. It makes for superb photographs and video recording.
At the bottom of the main wall there are blue spotted rays resting. The trail of cleaning stations here is almost endless. Moray eels come and go in various guises, such as the yellow-edged moray, the yellow mouth moray and the giant moray.
The presence of schooling fish such as goatfish and sweetlips is phenomenal.  This place is residence to an abundance of pipefish, providing food for stonefish , lionfish and hump-back scorpionfish.
Octopuses do often frequent the reef but it takes a trained eye and advances spotting techniques to see them due to their camouflage.
Why El Fanadir Dive Site
If you had to choose any one site to look for stonefish, this should be it. Near the surface it is teeming with silversides; occasionally small packs of tuna and jacks cruise hunt them.
El Fanadir is either occasionally or exceptionally visited by frogfish, guitar sharks, mantas or even a hammerhead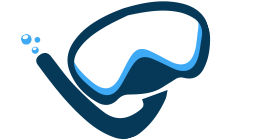 Be more than just another diver when you join EgyptDivers!