El-Mina Wreck Hurghada
---
The El Mina wreck near Hurghada has turned into a great aquatic habitat for glassfish, hunted by lionfish and jackfish. Excellent photo opportunities
Dive Site Details
Just east of Hurghada harbour, El Mina , also referred to as El Minya, is a downed Egyptian minesweeper. She was sent to the aquatic graveyard in 1970 by Israeli fighter planes.
About El Mina Wreck Hurghada
She rests on a rocky seabed sloping from 25 meters under the bow to 32 meters at the stern. The wreck lies on a northwest-southeast axis on her portside.
Before you dive it is recommended to read up on the dramatic history of the wreck. It is usually calm here; in fact the wreck is a very good bad weather alternative for those turning back from a blown out trip to the wrecks at Abu Nuhas. Current can scream through here though from the north, but there is always shelter behind the decks of the ship. Should the current be ripping, please remember to monitor your air frequently.
The wreck is only 60 meters to 70 meters long, so no need to rush. The aft section is bristling with winches and anti-aircraft guns whilst the fore-deck guns have been sheared off. The blast-hole area is suitable for penetration, though elsewhere it is inadvisable. All around, on the seabed are live shells – look but don't touch.
What you can see El Mina Wreck Dive Hurghada
It is tempting to penetrate but you should be very cautious of metal pieces and sharp-edged items. The starboard side anchor is still in place. The surrounding hull is perforated with bullet holes from the fighter plane's machine guns.
The deck has winches and cable rolls and torpedo-like mine sweeping devices. You do not need to enter the wreck to explore the radio room and the bridge.
The wreck is generally fish-free and surprisingly un encrusted by coral except for a few notable exceptions.
The blast-hole allows vast hoards of glass-fish to shelter from groups of marauding lionfish and jackfish. In this area is also a lone anemone. Please leave the creature alone; exhausted as it already is from defending its territory  against dozens of divers every day. Instead, go and have a look under the flukes of the anchor. It harbours a thicket of black urchins amongst whose spines lurk several cleaner shrimps.
When you explore the bow area, the enchanting red sponges and pyama slugs offer exciting photo opportunities.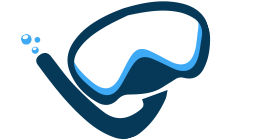 Be more than just another diver when you join EgyptDivers!