Night Dive (Groups only) , Hurghada
Duration: 2 Dives
---
There's something 'mystical' about diving after sunset. It seems like the Red Sea turns into an entirely new world of flora and fauna.
Course Prices
| Price Type | Standard Price | Online Price |
| --- | --- | --- |
| Per Person | 130.00€ | 90.00€ |
Program Details
There's something 'mystical' about diving after the sun sets. It seems like the Red Sea turns into an entirely new world of flora and fauna.
With EgyptDivers, experience the thrills of close encounters during night dives.
Night diving provides instant excitement and instant surprises. Literally and figuratively speaking, at the end of the day you never know what the Red Sea will offer you.
When the sun sets, the waters of the Red Sea turn into a kaleidoscopic panorama. You'll enjoy the magnificent scenery of fifty shades of blue, the sun mirroring on the water.  Paradoxical as it may sound, it makes you feel serene and at the same time fills you with excitement. Aquatic poetry in motion…
You'll be descending into an intriguing world of its own. There's an entirely new sensation awaiting for you underwater. This is the spectacular feeling night dives offer.
Night diving is completely different from day diving. During a day dive you tend to have a 'large vision'. At night, your vision is restricted and limited to the area that is lit by your light.
You'll experience that night diving almost automatically slows you down to better focus on the area you lit with your torch. Colors seem must more vibrant, even translucent. At night, the water doesn't absorb any of the light spectrum. After the sun has set, the Red Sea day species retreat and make way for creatures that are nocturnally active.
During night diving you'll witness how flora and fauna differ and change behavior at night.
Anyone who has followed a 'nightdiver course' will appreciate having learned to focus on what your light's beam exposes underwater. The prospect of dipping below the surface at night is attempting and alluring at the same time. At night you descend into a whole new world and watch it come to life under the glow of your dive light. See for yourself how the Red Sea scene changes as day creatures retire and nocturnal organisms emerge.
Night Diving with EgyptDivers
We only offer night dives from a boat (no shore dives) and only for groups from 8 to 12 persons.
As a single person you can book the dive, but confirmation will be made only once at least 8 persons will have booked.
Our Night dive trips consist in 2 dives : one early dive and a night dive.
We'll leave with our boat before sunset. When we arrive at the dive sites, it won't be dark yet but the light will already be weaker. We will do a first dive more or less during sunset and then you will have time to rest, have a drink and dinner. In the early morning, when night is dark, we will do the second dive. Then we go back to the diving center.
We will arrive at the diving center in the early morning, before sunrise.
Program Includes
Dive guide

Tank 12 liter

Weight

Transfer within Hurghada, Makadi, Sahl Hashish
Program Excludes
Diving equipment

Transfer from and to Soma Bay (10 Euro/Pax), El Gouna (10 Euro/Pax), Safaga (15 Euro/Pax)
Extra Equipment
| | |
| --- | --- |
| Mask | 3 Euro |
| Snorkel | 1 Euro |
| Regulator | 4 Euro |
| BCD | 4 Euro |
| Suit | 3 Euro |
| Fins | 2 Euro |
| Full Set | 15 Euro |
| Dive Computer | 10 Euro |
| Torch | 10 Euro |
| Compass | 10 Euro |
| Tec Full Set | 30 Euro |
| Back Plate | 3 Euro |
| Hamess | 3 Euro |
| Bladder | 6 Euro |
| Bottom Gas Regulators | 14 Euro |
| Stage Regulator/ O2 clean | 6 Euro |
| Rigging kit | 2 Euro |
| Twinset | 12 Euro |
| Gas Mixes up to 50% per fill( up to 32% free of charge for technical divers) | 10 Euro |
What To Take With You?
Booking Notes!
-Don't forget to bring a copy of a valid passport.

-Medical statement from your doctor stating that you are fit to dive.

-Distribution of diving dates is flexible and can be arranged with reception of the diving center according to your wish.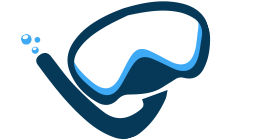 Be more than just another diver when you join EgyptDivers!