Quadbike safari (3 hours program) , Hurghada
Duration: 3 hours
---
Unleash Your Adventurous Spirit on a 3-Hour Off-Road Expedition
Course Prices
| Price Type | Standard Price | Online Price |
| --- | --- | --- |
| Per Person | 35.00€ | 25.00€ |
Program Details
Program Details
Welcome to Egypt Divers, where we invite you to embark on an exhilarating Quadbike Safari, a thrilling three-hour adventure that combines the adrenaline rush of quad biking with the discovery of authentic Bedouin culture. Get ready to explore Egypt's diverse landscapes, make a stop at a Bedouin village, indulge in traditional tea and shisha, and conclude your adventure with a memorable camel ride.
Strap on your helmet, rev your engine, and let the desert be your playground as you embark on an off-road journey through Egypt's rugged terrains. Our experienced guides will lead the way, taking you through sandy dunes, winding trails, and picturesque landscapes that will leave you breathless.
As part of this program, we make a special stop at a traditional Bedouin village, providing a glimpse into the rich cultural heritage of the region. Immerse yourself in the warm hospitality of the Bedouin people, who will welcome you with open arms and share their traditions with you.
Take a moment to relax and unwind as you savor the flavors of traditional oriental tea, brewed to perfection. Experience the true essence of Bedouin culture as you enjoy the aromatic shisha, a signature part of the local social fabric. Engage in conversations with the Bedouin residents, learn about their way of life, and gain a deeper understanding of their customs and traditions.
After the Bedouin village experience, the adventure continues as you hop on a camel for a memorable ride. Let the gentle sway of the camel's gait transport you back in time, as you explore the desert landscapes like a true Bedouin. Capture the magical moments as the golden sun casts its warm glow over the vast expanse of sand.
Why you should choose us
Throughout the Quadbike Safari, safety remains our utmost priority. Our expert guides will provide you with thorough instructions on operating the quadbike and ensure that you are equipped with all necessary safety gear. We take every precaution to ensure your comfort and well-being during the entire adventure.
Join us for an unforgettable Quadbike Safari, where the thrill of off-road riding, the hospitality of the Bedouin people, and the tranquility of camel riding blend together to create lifelong memories. Unleash your adventurous spirit and experience the true essence of Egypt's desert landscapes.
Program Includes
Transfer within Hurghada (Makadi, Sahl Hashish)
Program Excludes
Transfer from El Gouna, Safaga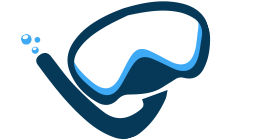 Be more than just another diver when you join EgyptDivers!