Famiy quadbike safari trip ( Private) , Hurghada
Duration: 3 hours
---
An Exclusive Off-Road Adventure for Your Loved Ones
Course Prices
| Price Type | Standard Price | Online Price |
| --- | --- | --- |
| Per Person | 90.00€ | 75.00€ |
Program Details
Welcome to Egypt Divers, where we offer a private family Quadbike Safari Trip that promises an exclusive off-road adventure for you and your loved ones. Experience the thrill of quad biking through Egypt's diverse landscapes while creating unforgettable memories with your family in a private setting.
Our private family Quadbike Safari Trip is designed to cater to the unique needs and preferences of your family. It ensures a personalized and intimate experience, allowing you to bond and enjoy the adventure together, away from the crowds.
Gear up and get ready for an adrenaline-fueled ride through the desert. Our experienced guides will lead you on an exciting journey, navigating through sandy dunes, rocky terrains, and scenic landscapes that will leave you in awe. Feel the rush as you conquer new challenges and enjoy the freedom of riding on four wheels.
Safety is our top priority, especially when it comes to your family's well-being. Before the safari begins, our expert guides will provide comprehensive instructions on operating the quadbikes safely. They will ensure that each member of your family is comfortable and confident in handling the quadbikes, with all necessary safety gear provided for everyone's protection.
As you venture through the desert, take in the breathtaking views and immerse yourselves in the natural beauty that surrounds you. Capture precious moments together, cherishing the shared joy and excitement of this unique experience. Our guides will be there every step of the way, ensuring a smooth and enjoyable ride for the entire family.
During the trip, we can also arrange a stop at a scenic location for a private picnic or a refreshing break. Take a moment to relax, rejuvenate, and appreciate the tranquility of the desert while enjoying snacks and drinks in the company of your loved ones.
Our private family Quadbike Safari Trip is tailored to accommodate families of all sizes and ages. From children to grandparents, everyone can participate and create lasting memories together. Whether you're celebrating a special occasion or simply seeking an adventure-filled family outing, this private experience will exceed your expectations.
Join us for an exclusive Quadbike Safari Trip designed specifically for your family's enjoyment. Unleash the spirit of adventure, create lifelong memories, and strengthen the bonds that make your family special.
Program Includes
Transfer within Hurghada (Makadi, Sahl Hashish)
Program Excludes
Transfer from el Gouna, Safaga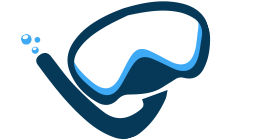 Be more than just another diver when you join EgyptDivers!