SS Thistlegorm Wreck , Hurghada
Duration: 1 Day
---
The marine life around this wreck is spectacular with the daily presence of batfishes, a resident turtle, barracudas, snappers, schools of jacks
Course Prices
| Price Type | Standard Price | Online Price |
| --- | --- | --- |
| Per Person | 0.00€ | 0.00€ |
Program Details
The marine life around this wreck is spectacular with the daily presence of batfishes, a resident turtle, barracudas, snappers, and schools of jacks
The SS Thistlegorm wreck is generally classified as one of the best dives in the entire world. It's a shipwreck from World War Two, located in the north of the Red Sea in the Strait of Gubal. It sunk in 1941 after a German raid.
The abundance of artifacts, ranging from locomotives and tanks to army trucks and jeeps actually require more than one dive to appreciate the entire wreck.
The SS Thistlegorm lies in 30 meters of water. The deepest point is the prop, about 32 meters deep and the shallowest part is only 16 meters deep. Please be alerted current can sometimes be quite strong here and can make your dive quite challenging.
The SS Thistlegorm was bound for Egypt in September 1941. She was delivering desperately needed war supplies for the British eighth army in North Africa.  At this crucial time of the war, Germans and Italians virtually controlled the seas and skies of the Mediterranean.
Consequently, it was far too dangerous for Allied merchant ships to take the shortest, fastest route to Egypt. Therefore, the SS Thistlegorm had to make a 12,000-mile diversion around South Africa to Suez and turned the site where she went down into a maritime tomb in the Red Sea.
This wreck dive has almost legendary status among Red Sea divers. While the site is suitable for all but the most inexperienced divers in calm conditions, the level of expertise required definitely increases as conditions deteriorate, and they do so regularly.
The wreck of the SS Thistlegorm is like a gigantic, submerged army surplus store.  There are strict penalties for wreck-stripping. Please spare yourself the heroics of looting so do not help yourself to souvenirs.
The marine life around the SS Thistlegorm is spectacular, with the presence of batfish, a resident turtle, barracuda, snappers, and schools of jacks. As a matter of fact, what we see here are the usual reef fishes native to the Red Sea.
Program Includes
Dive guide

Tank 12 liter

Weight

Transfer within Hurghada, Makadi, Sahl Hashish
Program Excludes
Diving equipment

Nitrox

Underwater photography & Photo session on board

Cost of extra activities

Transfer from and to Soma Bay (10 Euro/Pax), El Gouna (10 Euro/Pax), Safaga (15 Euro/Pax)
Booking Notes!
-Don't forget to bring a copy of a valid passport.

-Medical statement from your doctor stating that you are fit to dive.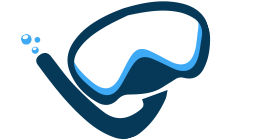 Be more than just another diver when you join EgyptDivers!