Shaab El Erg Hurghada
---
In Shaab El Erg Divers here are welcomed by napoleon wrasse, blue spotted rays, scorpionfish and crocodile fish.
Dive Site Details
Divers here are welcomed by napoleon wrasse, blue spotted rays, scorpionfish and crocodilefish. Shaab El Erg is home to a spectacular variety of moray eels.
Part of this reef's site, halfway between Hurghada and El Gouna  in an unprotected open area, is known as the Dolphin House. The horse-shoe sheeped reef harbours several dive sites with Gota Shaab El Erg being one of the most popular. It features stunning hard coral, especially in the tunnel between the main reef and Gota Shaab El Erg.
Shaab El Erg Dive Site Location
This dive site is north of Hurghada and popular with safari boats as a night dive spot or as a spot to allow new groups of divers at the start of their trip to get familiar with the environment in a sheltered spot.
Calm days and warm weather usually attract passing dolphins who should never ever be touched. The Dolphin House is undisputedly the most popular of all Shaab El Erg. It is situated at the northern end of the reef.  The local channel is used by bottlenose dolphins traveling in and out of the lagoon, paticularly at dawn and dusk. The lagoon behind the reef is home to a large number of bottlenose dolphins.
They roam throughout this area of the Red Sea and this reef system is the best chance for divers and snorkelers to see them in the wild. It is not uncommon to have a pod joining the dive.
Shaab El Erg is also home to the Poseidon Garden. This is pinnacle heaven, paired with sandy valleys and natural habitat to colourful reef fish. The dive here is concentrated on a large coral block in the lagoon, located behind the reef. The extremely large coral garden neighbouring the reef consists of huge brain corals and table corals.
Between corals many clams can be seen in all sorts and sizes and colours. Masked pufferfish also make a presence here and so do butterflyfish and large shoals of bannerfish. If you do the Poseidon Garden drifting, your treat will be a lot of coral clusters.
The Manta Point is at the outside of the reef. Here we find swimming the usual Red Sea suspects such as turtles and moray eels. Even a reef shark may pay a visit. During the season you will not be disappointed with possibility of mantas.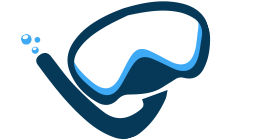 Be more than just another diver when you join EgyptDivers!