Moto Safari , Hurghada
Duration: 2 hours
---
Moto Safari Trips in Hurghada - Embark on an Exhilarating Off-Road Adventure
Course Prices
| Price Type | Standard Price | Online Price |
| --- | --- | --- |
| Per Person | 35.00€ | 25.00€ |
Program Details
Welcome to Egypt Divers, your gateway to adrenaline-pumping moto safari trips that will take you on an unforgettable off-road adventure. Get ready to rev your engines and explore the rugged terrains of Hurghada like never before.
Our 2 hours moto safari program are designed to satisfy your thirst for adventure and provide an exhilarating experience in the vast and diverse landscapes of Egypt. Whether you're an experienced rider or a beginner, our expert guides will ensure a safe and thrilling journey through the heart of this remarkable country.
Hop on one of our powerful off-road motorcycles and venture into the untamed beauty of Egypt's deserts and beyond. Feel the freedom as you navigate through sandy dunes, conquer rocky trails, and conquer challenging terrains that will put your riding skills to the test.
Why you should choose us
Our moto safari trips are carefully planned and guided by experienced professionals who have extensive knowledge of the local terrain. They will lead you on thrilling routes that showcase the best of Egypt's natural wonders, ensuring a truly immersive and memorable experience.
Safety is our top priority. Before each moto safari trip, our experienced guides will provide comprehensive instructions on riding techniques, safety precautions, and the proper use of protective gear. We also provide top-quality motorcycles and safety equipment to ensure your comfort and well-being throughout the journey.
Program Includes
Transfer within Hurghada (Makadi, Sahl Hashish)
Program Excludes
Transfer from el Gouna, Safaga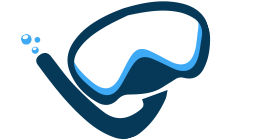 Be more than just another diver when you join EgyptDivers!