Adventure Diver , Hurghada
Duration: 1 Day
---
Adventure Diver will enhance your scuba and buoyancy skills for your underwater hobbies such as fish identification, wreck exploring & digital photography
Course Prices
| Price Type | Standard Price | Online Price |
| --- | --- | --- |
| Per Person | 180.00€ | 151.00€ |
Program Details
PADI Adventure Diver. This is what it does for you.
 Adventure Diver will enhance your scuba and buoyancy skills for your underwater hobbies such as fish identification, wreck exploring & digital photography.
This one's for you if you have the ambition to discover digital underwater photography, if it is your desire to dive with a dry suit or improve the ability of fish identification. Or you may wish to enhance your buoyancy skills. You can discuss your priorities with one of our instructors to tailor this course, a subset of the Advanced Open Water Diver Course, to your preference.
In fact, there's an extensive range of scuba adventures you can take part in during this program. If you manage to succesfully complete three Adventure Dives you will be the proud owner of the Adventure Diver certification.
It's a great opportunity and challenge to work with your qualified instructor to build your scuba skills and gain more confidence. Get a taste of what you like and enjoy scuba diving more than ever.
PADI Adventure Diver Course. This is how you qualify.
PADI (Junior) Open Water Divers who are at least 10 years old and want to take the next step should enroll in an Adventure Diver course. Young divers may only participate in certain Adventures Dives – you can check this with our diving center.
PADI Adventure Diver Course. This is what you will learn.
You will gain the skills to use specialized gear depending on the Adventure Dives you choose.
Your PADI Instructor will help you with the equipment that you need. He might as well suggest additional gear, such as a dive light for night diving or a lift bag for search and recovery diving.
Of course you can choose what you feel as most appealing in learning. I you are not happy with your buoyancy skills, the Peak Performance Buoyancy Adventure Dive is designed for you. You'll plan your path with your instructor, go over what you need to know and dive in quickly.
PADI Adventure Diver Course. This is how can you start.
You can get started by press book now and specify when would you like to start your course with Egypt Divers. Once you do that your instructor from Egypt Divers would provide you with the learning  materials to get started gaining the necessary knowledge.
Program Includes
Dive Instructor

Tank 12 Liter

Weight

Transfer within Hurghada, Makadi, Sahl Hashish
Program Excludes
Diving equipment

Underwater photography & Photo session on board

Coast guard fees 7 euro (boat diving)

PIC Certification (55 Euro)/ Manual (47 Euro)

Manual & Certificate (85 Euro)

National park fees 5 euro per day

Transfer from and to Soma Bay (10 Euro/Pax), El Gouna (10 Euro/Pax), Safaga (15 Euro/Pax)
Extra Equipment
| | |
| --- | --- |
| Mask | 3 Euro |
| Snorkel | 1 Euro |
| Regulator | 4 Euro |
| BCD | 4 Euro |
| Suit | 3 Euro |
| Fins | 2 Euro |
| Full Set | 15 Euro |
| Dive Computer | 10 Euro |
| Torch | 10 Euro |
| Compass | 10 Euro |
| Tec Full Set | 30 Euro |
| Back Plate | 3 Euro |
| Hamess | 3 Euro |
| Bladder | 6 Euro |
| Bottom Gas Regulators | 14 Euro |
| Stage Regulator/ O2 clean | 6 Euro |
| Rigging kit | 2 Euro |
| Twinset | 12 Euro |
| Gas Mixes up to 50% per fill( up to 32% free of charge for technical divers) | 10 Euro |
What To Take With You?
Booking Notes!
-Don't forget to bring a copy of a valid passport.

-Medical statement from your doctor stating that you are fit to dive.

-Distribution of diving dates is flexible and can be arranged with reception of the diving center according to your wish.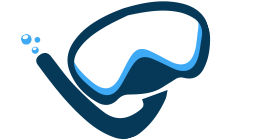 Be more than just another diver when you join EgyptDivers!