PADI Divemaster , Hurghada
Duration: 10 days
---
Join the club for the ultimate achievement in recreational scuba diving . We teach and train you how to apply your skills to become a master scuba diver
Course Prices
| Price Type | Standard Price | Online Price |
| --- | --- | --- |
| Per Person | 700.00€ | 600.00€ |
Program Details
PADI Divemaster Course. This is what it does for you.
Join the club for the ultimate achievement in recreational scuba diving . We teach and train you how to apply your skills to become a master scuba diver
This course could be your career-moving option. The PADI Divemaster course is the first level of professional training. You will work very closely with our PADI Instructor, together, fine-tuning your capabilities. You will gain dive knowledge to such an extent that it enables you to be a role model to divers anywhere and everywhere.
This course will turn you into an underwater manager, teaching other divers scuba skills. We are talking a highly respected certificate, respected all over the waters of the world and backed by the a highly recognised organization by the name of PADI.
Now where will you stand at the end of the divemaster course? You will have developed skills to flawlessly manage and organize a wide variety of scuba diving activities. You have become teacher and leader. Risk management has no longer secrets  for you. You conduct dive briefings and scuba reviews. You will have gained the knowledge to progress from recreational to career diving.
As a PADI Divemaster, you'll lead others as you supervise scuba diving activities and assist with diver training. 
PADI Divemaster Course. This is how you qualify.
 You may enroll as a PADI Rescue Diver of at least 18 years old. You also need to have completed an Emergency First Response Primary and Secondary Care (CPR and First Aid) training within the past 24 months. You have recorded at least 40 logged dives to begin the course. Your medical statement needs to have been signed by a physician within the last 12 months. You wil earn certification not until you have performed 60 dives.
PADI Divemaster Course. This is what you will learn.
You will be taught to be an undisputed leader, taking charge of dive activities. You will develop the skills to organize and direct a variety of scuba diving activities.You will achive this through a string of knowledge development sessions, waterskills exercises, workshops and hands-on practical assessment,
As a dive professional, you'll want to have all your basic scuba equipment, including a dive computer, a dive knife, and at least two surface signaling devices. During practical skills exercises, like underwater mapping and search and recovery, you'll use a compass, floats, marker buoys, lift bags and slates.
The key elements of your training are
Role and characteristics of the PADI Divemaster
Supervising dive activities and assisting with student divers
Diver safety and risk management
Divemaster conducted programs and specialized skills
Business of diving and your career
Awareness of the dive environment
Dive setup and management
Mapping an open water site
Conducting dive briefings
Organizing a search and recovery project and a deep dive
Conducting a scuba review and skin diver course
Assisting with Discover Scuba Diving and leading Discover Local Diving programs
PADI Divemaster Course. This is how can you start.
As a potential applicant you can visit PADI online to get familiar with the contents and insights of the Divemaster course.
Another option is to study by reading the Divemaster Manual and watching the Divemaster Video, both paired in a package deal.
Notes:
PADI Divemaster Course. This is what you will learn.
The bulleted key elements have been taken straight from the official PADI website.
Program Includes
Dive Instructor

Tank 12 Liter

Weight

Transfer within Hurghada, Makadi, Sahl Hashish
Program Excludes
Diving equipment

Underwater photography & Photo session on board

Cost of extra activities

Coast guard fees 7 euro (boat diving)

Crewpack – Divemaster (283euro)

Transfer from and to Soma Bay (10 Euro/Pax), El Gouna (10 Euro/Pax), Safaga (15 Euro/Pax)
Extra Equipment
| | |
| --- | --- |
| Mask | 3 Euro |
| Snorkel | 1 Euro |
| Regulator | 4 Euro |
| BCD | 4 Euro |
| Suit | 3 Euro |
| Fins | 2 Euro |
| Full Set | 15 Euro |
| Dive Computer | 10 Euro |
| Torch | 10 Euro |
| Compass | 10 Euro |
| Tec Full Set | 30 Euro |
| Back Plate | 3 Euro |
| Hamess | 3 Euro |
| Bladder | 6 Euro |
| Bottom Gas Regulators | 14 Euro |
| Stage Regulator/ O2 clean | 6 Euro |
| Rigging kit | 2 Euro |
| Twinset | 12 Euro |
| Gas Mixes up to 50% per fill( up to 32% free of charge for technical divers) | 10 Euro |
What To Take With You?
Booking Notes!
-Don't forget to bring a copy of a valid passport.

-Medical statement from your doctor stating that you are fit to dive.

-Distribution of diving dates is flexible and can be arranged with reception of the diving center according to your wish.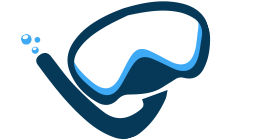 Be more than just another diver when you join EgyptDivers!