SSI Advanced Adventurer Diver , Hurghada
Duration: 2 Days
---
The SSI Advanced Adventurer provides certified divers an introduction into five different SSI Specialty programs under the supervision instructor
Course Prices
| Price Type | Standard Price | Online Price |
| --- | --- | --- |
| Per Person | 340.00€ | 300.00€ |
Program Details
SSI Advanced Adventurer. The Essence.
You have become a certified Open Water Diver and are keen on expanding your skills and expertise. There's lots to choose from to be introduced to special certifications.
You are ready to expand your knowledge in different areas of recreational diving. We have for you the SSI Advanced Adventurer Diver program.
The Advanced Adventurer Diver is the entry into continuing education.
Maybe it is time for you to follow SSI Continuing Education if you feel you are really into diving. Within this framework, The SSI Advanced Adventurer course is a great introduction to five SSI Specialty Courses. Doing pecialties is a good way to hone your skills and learn new ones.
The SSI Advanced Adventurer course introduces you to the dive training you will need to be prepared for any diving situation that may occur.
Each Specialty program ensures you will get one step closer to your ultimate dive experience. Our ambition is to prepare you for the adventure that lies ahead of you and perform in such a way that you really enjoying doing it.
SSI Advanced Adventurer. The Pre-requisites.
Minimum age for each Adventure Dive is defined in the program-specific standards.
Under 18's require parent or guardian signature

Have at least one of the following SSI certifications or an equivalent from a recognized training agency:
SSI Advanced Adventurer. The Training Sessions.
During the course you will  have the chance to try out five different specialties. The only compulsory dive is the Deep Dive. This is a menu to choose from to master other courses.
Advanced Buoyancy Control
Boat Diver
Drift Diver
Wreck diving
Fish identification
Deep diving
Navigation
Search & Recovery
SSI Advanced Adventurer. Learning Method.
You can complete SSI Online Learning before arrival contact us to sign up.
SSI Advanced Adventurer. Certification.
Upon completion of all academic and in-water requirements, an Open Water Instructor may issue the Advanced Adventurer digital certification card.
Certified Advanced Adventurers can dive with an equally- or more-qualified buddy in environments equivalent to their training and within the recommended depth limits.
Students younger than 15 years old will be certified as a Junior Advanced Adventurer and can dive under the direct supervision of a dive professional or with a certified adult in environments equivalent to their training and within the recommended depth limits.
Program Includes
Dive instructor

Tank 12 L

Weight

Transfer within Hurghada, Makadi, Sahl Hashish
Program Excludes
Diving equipment

Underwater photography & Photo session on board

Cost of extra activities

Coast guard fees 7 euro (boat diving)

Plastic card Open Water Diver 10€ (optional)

Digital learning material Diamond Version 85€

Rental (Expires after 6 months or at date of certification) 65€

Transfer from and to Soma Bay (10 Euro/Pax), El Gouna (10 Euro/Pax), Safaga (15 Euro/Pax)
Extra Equipment
| | |
| --- | --- |
| Mask | 3 Euro |
| Snorkel | 1 Euro |
| Regulator | 4 Euro |
| BCD | 4 Euro |
| Suit | 3 Euro |
| Fins | 2 Euro |
| Full Set | 15 Euro |
| Dive Computer | 10 Euro |
| Torch | 10 Euro |
| Compass | 10 Euro |
| Tec Full Set | 30 Euro |
| Back Plate | 3 Euro |
| Hamess | 3 Euro |
| Bladder | 6 Euro |
| Bottom Gas Regulators | 14 Euro |
| Stage Regulator/ O2 clean | 6 Euro |
| Rigging kit | 2 Euro |
| Twinset | 12 Euro |
| Gas Mixes up to 50% per fill( up to 32% free of charge for technical divers) | 10 Euro |
What To Take With You?
Booking Notes!
-Don't forget to bring a copy of a valid passport.

-Medical statement from your doctor stating that you are fit to dive.

-Distribution of diving dates is flexible and can be arranged with reception of the diving center according to your wish.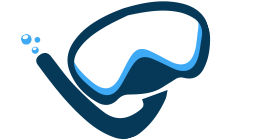 Be more than just another diver when you join EgyptDivers!