SSI Open Water Diver , Hurghada
Duration: 3-4 Days
---
The SSI Open Water Diver program provides students with the knowledge and training necessary to dive autonomously with an equally- or more-qualified buddy
Course Prices
| Price Type | Standard Price | Online Price |
| --- | --- | --- |
| Per Person | 330.00€ | 295.00€ |
Program Details
SSI Open Water Diver Course. The Essence.
The SSI Open Water certificate is your personalized gateway to underwater fun, adventures and fascination. Like a permanent ticket to aquatic paradise.
The SSI Open Water Diver certification cards are recognized throughout the world. They entitle you to dive with other certified divers, enable you to purchase/rent equipment and obtain air fills anywhere you choose to dive.
During training sessions we teach you the necessary skills for safe and sound diving. We will make you feel at ease as a confident diver with respect for underwater nature.
Our sessions comprise of pool training and open water tutoring You will complete at least 4 open water dives and have the chance to experience everything you learned in the pool hands-on. After successful completion of your open water training dives you will become a certified diver. The SSI Open Water Diver certification is recognized worldwide so your diving experiences will be limitless. 
SSI Open Water Diver Course. The Pre-requisites.
Minimum age: 10 years old.
SSI Open Water Diver Course. The Training Sessions.
SSI online training is mandatory. It reduces classroom time
You will complete an Open Water Diver final exam with a passing score of at least 80%.
Complete all pool/confined water sessions and skill evaluations
Complete the Student Water Fitness Evaluation outlined in the SSI Training Standards. Water fitness evaluations must be completed before participating in any open water training dives.
Complete at least four (4) open water training dives on scuba and all of the skill evaluations
During the first two dives we reach a maximum depth of 12 meters and then 18 meters.
SSI Open Water Diver Course. Learning Method.
The SSI course is base on your learning curve. Daily times may be extended or shortened depending on your ability. We prefer to spread the course over days so you do not spend entire with us.
The SSI's online learning is compulsary, contact us to sign up.
Program Includes
Dive Instructor

Diving equipment

Tank 12 L

Transfer within Hurghada, Makadi, Sahl Hashish
Program Excludes
Underwater photography & Photo session on board

Cost of extra activities

Plastic card Open Water Diver 10€ (optional)

Digital learning material Diamond Version 85€

Rental (Expires after 6 months or at date of certification) 65€

National park fees 7 euro (boat diving)

Transfer from and to Soma Bay (10 Euro/Pax), El Gouna (10 Euro/Pax), Safaga (15 Euro/Pax)
What To Take With You?
Booking Notes!
-Don't forget to bring a copy of a valid passport.

-Medical statement from your doctor stating that you are fit to dive.

-Distribution of diving dates is flexible and can be arranged with reception of the diving center according to your wish.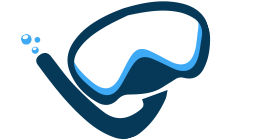 Be more than just another diver when you join EgyptDivers!