SSI Deep Diving , Hurghada
Duration: 1-2 Days
---
It's your ambition to discover and explore deep diving. However, you realize all too well it requires specific skills and safety procedures.
Easy Cancellation :
Cancel up to 7 Days in advance for a full refund
Course Prices
| Price Type | Standard Price | Online Price |
| --- | --- | --- |
| Per Person | 198.00€ | 179.00€ |
Program Details
SSI Deep Diving. The Essence.
It's your ambition to discover and explore deep diving. However, you realize all too well it requires specific skills and safety procedures.
There's a plethora of intriguing dive sites just out of regular reach or beyond open water skills. Quoting many a diver:"depths are attractive  and provide a certain kick."
The SSI Deep Diving course is designed to teach you this specifically required knowledge.
We make you familiar with the risks and benifits that are associated with deep diving.  Without proper training this kind of diving is an uncontrollable safety risk.  We are talking depths between 18metres/60 feet and 40 metres/130 feet. We teach you how to plan and execute dives that are outside the range of depths that are experienced during more regular dives.
We will alert you on the physics and physiology of deep diving, ascending to safety stops, descend to planned depth and do not exceed any pre-planned limits. We will familiarize you with equipment needed for deep diving.
SSI Deep Diving. The Pre-requisites.
Minium age of 18
Minimum age of 10 with parental guidance
Open water certification
A good deal of buoyancy control.
SSI  Deep Diving. The Training Sessions.
SSI's DEEP DIVING course will provide you with the skills, knowledge and experience required to make these types of dives safely and comfortably.
Course Content:
Your Total Diving System & Deep Diving
Planning Your Deep Dive
Your Deep Dive
Potential Hazards
Repetitive Deep Diving
During the SSI deep diving course, you will learn:
Understanding and prevention of nitrogen narcosis and oxygen poisoning.
Proper handling of equipments, environment conditions, underwater signals and communications.
Plan, commit and complete your deep dives with your scuba diving team.
SSI Deep Diving. Learning Method.
Teaching materials can be downloaded online for your SSI deep diving course elearning book. The SSI Deep Diving Specialty is the ultimate depth-related course in recreational diving
Program Includes
Dive Instructor

Tank 12 L

Weight

Transfer within Hurghada, Makadi, Sahl Hashish
Program Excludes
Diving equipment

Underwater photography & Photo session on board

Cost of extra activities

Digital learning material Diamond Version 40€

Rental (Expires after 6 months or at date of certification) 35€

Certificate plastic card (10 €)

Transfer from and to Soma Bay (10 Euro/Pax), El Gouna (10 Euro/Pax), Safaga (15 Euro/Pax)
Extra Equipment
| | |
| --- | --- |
| Mask | 3 Euro |
| Snorkel | 1 Euro |
| Regulator | 4 Euro |
| BCD | 4 Euro |
| Suit | 3 Euro |
| Fins | 2 Euro |
| Full Set | 15 Euro |
| Dive Computer | 10 Euro |
| Torch | 10 Euro |
| Compass | 10 Euro |
What To Take With You?
Booking Notes!
-Don't forget to bring a copy of a valid passport.

-Medical statement from your doctor stating that you are fit to dive.

-Distribution of diving dates is flexible and can be arranged with reception of the diving center according to your wish.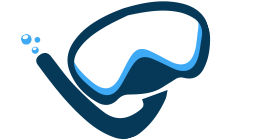 Be more than just another diver when you join EgyptDivers!