SSI Diver Stress & Rescue , Hurghada
Duration: 2 Day
---
The SSI Diver Stress & Rescue program provides students with the knowledge and skills needed to identify stress, prevent accidents, and manage emergency.
Easy Cancellation :
Cancel up to 7 Days in advance for a full refund
Course Prices
| Price Type | Standard Price | Online Price |
| --- | --- | --- |
| Per Person | 280.00€ | 260.00€ |
Program Details
SSI Diver Stress & Rescue. The Essence.
What is stress? Stress is a major contributor to rescue situations and diving accidents. As an engaged diver, you want to expand your knowledge about stress management.
Through the SSI Diver Stress and Rescue course you will appreciate to recognize accident prevention, as well as how to handle problem situations if they occur. Our program is about avoiding, recognizing and solving problems on the surface and underwater.
Points of interest are skills needed to manage panic, detecting conditions that complicate rescues, surfacing an unconscious diver , in-water artificial respiration and panicked diver response.
SSI Diver Stress & Rescue. The Pre-requisites.
Minimum age: 12 years old.
Be physically capable of completing the required skills.
Have proof of current First Aid and CPR training within two (2) years prior to issuing a certification card.
Have the following SSI certifications or an equivalent from a recognized training agency:
SSI Diver Stress & Rescue. The Training Sessions.
After completing all academic sessions and assessments you will make three pool/confined water sessions.
Then we start three open water training and complete a Diver Stress & Rescue final exam with passing score of at least 80%
SSI Diver Stress & Rescue. Certification.
Upon completion of all academic and in-water requirements, the SSI Professional may issue the program's digital certification card.
Certified SSI divers can dive with an equally- or more-qualified buddy in environments equivalent to their training and within the recommended depth limits of their certifications.
Students younger than 15 years old will be certified as an SSI Junior Diver in the applicable program, and can dive under the direct supervision of a dive professional, or with a certified adult, in environments equivalent to their training and within the recommended depth limits.
Program Includes
Dive Instructor

Tank 12 L

Weight

Transfer within Hurghada, Makadi, Sahl Hashish
Program Excludes
Diving equipment

Underwater photography & Photo session on board

Cost of extra activities

Digital learning material Diamond Version 52€

Plastic certificate card 10 Euro

Transfer from and to Soma Bay (10 Euro/Pax), El Gouna (10 Euro/Pax), Safaga (15 Euro/Pax)
Extra Equipment
| | |
| --- | --- |
| Mask | 3 Euro |
| Snorkel | 1 Euro |
| Regulator | 4 Euro |
| BCD | 4 Euro |
| Suit | 3 Euro |
| Fins | 2 Euro |
| Full Set | 15 Euro |
| Dive Computer | 10 Euro |
| Torch | 10 Euro |
| Compass | 10 Euro |
What To Take With You?
Booking Notes!
-Don't forget to bring a copy of a valid passport.

-Medical statement from your doctor stating that you are fit to dive.

-Distribution of diving dates is flexible and can be arranged with reception of the diving center according to your wish.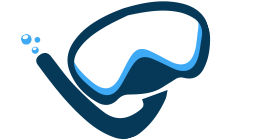 Be more than just another diver when you join EgyptDivers!