SSI Search And Recovery , Hurghada
Duration: 1 Day
---
This program provides students with the knowledge and skills needed to safely and comfortably perform basic search and recovery dives for small objects
Easy Cancellation :
Cancel up to 7 Days in advance for a full refund
Course Prices
| Price Type | Standard Price | Online Price |
| --- | --- | --- |
| Per Person | 113.00€ | 105.00€ |
Program Details
SSI Search & Recovery. The Essence.
Aaahh, there goes your camera or wedding ring…You want to learn the required techniques to search lost objects and to recover items accidentally out of sight? SSI has a course for you!
The SSI Search and Recovery course is tailormade for divers with the ambition be better able to discover, explore, and appreciate the underwater environment by using research techniques and better preserve and protect the underwater environment. This course makes the open water diver familiar with the fascinating topic of research diving.
SSI offers a structured program for Search and Recovery where you will learn to perform different search patterns with the help of ropes and compasses, and to plan search and recovery operations in a team. You will also learn the correct handling of one or more lifting bags in order to bring heavy objects securely to the surface.
SSI Search & Recovery. The Pre-requisites.
Minimum age of 18
Minimum age of 15 with parental consent
Open Water Scuba Diver Certification.
SSI Search & Recovery. The Training Sessions.
You will learn and practice:
Gathering information and resources
Planning a search are the first important steps you learn.
Factors that affect your search and recovery operation
Planning and organizing your search and recovery operation
Search techniques
Recovery techniques
Dealing with potential problems
How to locate large and small objects using search patterns
How to use a lift bag and other recovery methods
Limited visibility search techniques
SSI Search & Recovery. Learning Method.
Sign up and acquire the Search and Recovery Specialty Course. With digital learning, you can study at your convenience anytime or anywhere on your computer, smart phone or tablet. The advantage? You safe time and can learn at your own pace.
While this course you will complete academic sessions and assessments, one confined water training and two open water dives. In the end you will make final exam.
SSI Search & Recovery. Certification.
Upon completion of all academic and in-water requirements, the SSI Professional may issue the program's digital certification card.
Certified SSI divers can dive with an equally- or more-qualified buddy in environments equivalent to their training and within the recommended depth limits of their certifications.
Students younger than 15 years old will be certified as an SSI Junior Diver in the applicable program, and can dive under the direct supervision of a dive professional, or with a certified adult, in environments equivalent to their training and within the recommended depth limits.
Program Includes
Dive Instructor

Tank 12 Liter

Weight

Transfer within Hurghada, Makadi, Sahl Hashish
Program Excludes
Diving equipment

Underwater photography & Photo session on board

Digital learning material Diamond Version 40€

Rental (Expires after 6 months or at date of certification) 35€

Plastic certificate card 10 € (optional)

Transfer from and to Soma Bay (10 Euro/Pax), El Gouna (10 Euro/Pax), Safaga (15 Euro/Pax)
Extra Equipment
| | |
| --- | --- |
| Mask | 3 Euro |
| Snorkel | 1 Euro |
| Regulator | 4 Euro |
| BCD | 4 Euro |
| Suit | 3 Euro |
| Fins | 2 Euro |
| Full Set | 15 Euro |
| Dive Computer | 10 Euro |
| Torch | 10 Euro |
| Compass | 10 Euro |
What To Take With You?
Booking Notes!
-Don't forget to bring a copy of a valid passport.

-Medical statement from your doctor stating that you are fit to dive.

-Distribution of diving dates is flexible and can be arranged with reception of the diving center according to your wish.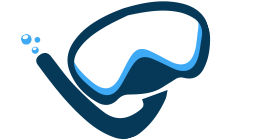 Be more than just another diver when you join EgyptDivers!