SSI Wreck Diving , Hurghada
Duration: 1 Day
---
The SSI Wreck Diving program provides students with the knowledge and skills needed to safely conduct non-penetration dives around wrecks.
Easy Cancellation :
Cancel up to 4 Days in advance for a full refund
Course Prices
| Price Type | Standard Price | Online Price |
| --- | --- | --- |
| Per Person | 197.00€ | 179.00€ |
Program Details
SSI Wreck Diving. The Essence.
Wreck diving is a very exciting aspect of scuba diving and you like to be part of it. You love a challenge,minimizing your risks and maximizing safety.
The SSI Wreck Diving Specialty Course discusses the equipment and techniques commonly employed while wreck diving. We distinguish non-penetration and limited penetration. Limited-penetration is defined as a swim through or within the ambient light of entry point.
Diving on wrecks is exciting and there are some potential risks too, but with the right training Wreck Diving will become a great adventure.
The course comprises references to selecting wrecks, wreck diving equipment, locating wrecks, proper line use and diving them.
SSI Wreck Diving. The Pre-requisites.
Minimum age: 10 years old.
Have the following SSI certifications or an equivalent from a recognized training agency:
SSI Wreck Diving. The Training Sessions.
Diving on wrecks is exciting and there are some potential risks too, but with the right training sessions wreck diving is a fantastic venture.
During the sessions you will learn where and how to get background information on wrecks, how to locate wrecks and how to prepare for a wreck dive. During the mandatory two open water dives you will apply the correct wreck diving techniques, as well as, evaluate and avoid the potential risks while diving on wrecks.
Selecting a Wreck
Wreck Diving Equipment
Locating the Wreck
Diving the Wreck
Advanced Wreck Diving
The primary goal of any SSI Specialty course is to teach you important skills in a fun environment. All courses are taught using home study, short academic sessions, and in-water training.
SSI Wreck Diving. Learning Method.
Many wreck divers will claim, wreck diving is not just diving. It opens windows on past and history. It gives you the thrill of adventure, paired with excitement.
Our learning method is tailored to develop your skills to gather information and how to dive a wreck in regards of the environmental condition. By the end of our methodical course, you will have gained profound understanding on how to judge a wreck site and order to decide level and skills to dive without compromising the safety factor.
Our method teaches you the techniques that maximizes your wreck diving skills.
SSI Wreck Diving. Certification.
Upon completion of all academic and in-water requirements, the SSI Professional may issue the program's digital certification card.
Certified SSI divers can dive with an equally- or more-qualified buddy in environments equivalent to their training and within the recommended depth limits of their certifications.
Students younger than 15 years old will be certified as an SSI Junior Diver in the applicable program, and can dive under the direct supervision of a dive professional, or with a certified adult, in environments equivalent to their training and within the recommended depth limits.
Program Includes
Dive Instructor

Tank 12 Liter

Weight

Transfer within Hurghada, Makadi, Sahl Hashish
Program Excludes
Underwater photography & Photo session on board

Cost of extra activities

Digital learning material Diamond Version 40€

Rental (Expires after 6 months or at date of certification) 35€

Plastic certificate card 10 € (optional)

Transfer from and to Soma Bay (10 Euro/Pax), El Gouna (10 Euro/Pax), Safaga (15 Euro/Pax)
Extra Equipment
| | |
| --- | --- |
| Mask | 3 Euro |
| Snorkel | 1 Euro |
| Regulator | 4 Euro |
| BCD | 4 Euro |
| Suit | 3 Euro |
| Fins | 2 Euro |
| Full Set | 15 Euro |
| Dive Computer | 10 Euro |
| Torch | 10 Euro |
| Compass | 10 Euro |
What To Take With You?
Booking Notes!
-Don't forget to bring a copy of a valid passport.

-Medical statement from your doctor stating that you are fit to dive.

-Distribution of diving dates is flexible and can be arranged with reception of the diving center according to your wish.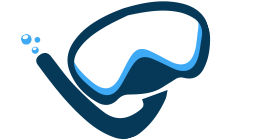 Be more than just another diver when you join EgyptDivers!