SSI Dive Guide , Hurghada
Duration: 20
---
The SSI Dive Guide program provides candidates with the knowledge and training necessary to supervise and guide certified divers on recreational dive
Course Prices
| Price Type | Standard Price | Online Price |
| --- | --- | --- |
| Per Person | 728.00€ | 600.00€ |
Program Details
SSI Dive Guide. The Essence.
You're a recreational diver and you are thinking of a first step towards passing on your passion for scuba diving to your fellow divers.
The SSI Dive Guide course has been designed to accommodate devoted divers with teaching ambitions. Together with Divemaster they will experience a rewarding course.
This program is masterminded as an introduction into the world of dive professionals. As a Dive Guide you will be qualified to lead certified divers on a variety of scuba diving adventures.
Once you have been certified you may give underwater tours to certified scuba divers, teach snorkel diving after passing the snorkel instructor module and issue snorkel diver certifications.
SSI Dive Guide. The Pre-requisites.
Minimum age: 15 years old (Must be 18 years old to work as an active status Professional Dive Guide).
Have logged at least 40 open water dives totaling 25 hours or more.
Have the following SSI certifications or an equivalent from a recognized training agency:
Have the following SSI certifications, an equivalent from a recognized training agency, or provide proof of experience by showing at least five (5) logged experience dives in each of the following areas:
SSI Dive Guides can lead and guide certified divers. The training sessions include:
All materials
Highly qualified and very experienced Dive Guide Instructor
All boat dives
Certification card
This certification card is a worldwide recognized qualification and will provide you with the following privileges:
Give underwater tours to certified divers
Teach snorkeling after having passed the snorkeling instructor module and issue Snorkel
Attend an SSI Dive Control Specialist program after having completed the Science of Diving Specialty program
There are certain limitations. Dive Guides cannot conduct, teach or assist in any SSI training programs for non–certified scuba divers.
SSI Dive Guide. Learning Method.
The Dive Guide program approaches training using practical application, background information and flexibility. The goal is to create well-
prepared, versatile and marketable Dive Professionals.
The number of classes, hours and sessions per day are set by the your individual instructor, based on student demands, student ability and Red Sea conditions.
SSI Dive Guide. Certification.
Upon completion of this program, candidates receive the Dive Guide rating.
To certify the candidates as a Professional Dive Guide, send the candidate's Dive Guide Training Record with all required documents to the responsible SSI Service Center, who will issue the certification.
Dive Guides can dive autonomously with a group of certified divers in a non-commercial capacity, in environments and to a depth equivalent with their training.
Program Includes
Dive Instructor

Tank 12 L

Weight

Transfer within Hurghada, Makadi, Sahl Hashish
Program Excludes
Diving equipment

Underwater photography & Photo session on board

Cost of extra activities

Coast guard fees 7 euro (boat diving)

Learning materials 214 euro Dive Guide kit

Transfer from and to Soma Bay (10 Euro/Pax), El Gouna (10 Euro/Pax), Safaga (15 Euro/Pax)
Extra Equipment
| | |
| --- | --- |
| Mask | 3 Euro |
| Snorkel | 1 Euro |
| Regulator | 4 Euro |
| BCD | 4 Euro |
| Suit | 3 Euro |
| Fins | 2 Euro |
| Full Set | 15 Euro |
| Dive Computer | 10 Euro |
| Torch | 10 Euro |
| Compass | 10 Euro |
| Tec Full Set | 30 Euro |
| Back Plate | 3 Euro |
| Hamess | 3 Euro |
| Bladder | 6 Euro |
| Bottom Gas Regulators | 14 Euro |
| Stage Regulator/ O2 clean | 6 Euro |
| Rigging kit | 2 Euro |
| Twinset | 12 Euro |
| Gas Mixes up to 50% per fill( up to 32% free of charge for technical divers) | 10 Euro |
What To Take With You?
Booking Notes!
-Don't forget to bring a copy of a valid passport.

-Medical statement from your doctor stating that you are fit to dive.

-Distribution of diving dates is flexible and can be arranged with reception of the diving center according to your wish.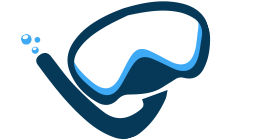 Be more than just another diver when you join EgyptDivers!